HYLA Mobile, a provider of software technology and services for mobile device returns management and reuse solutions, has released data on mobile device trade-in trends for the first quarter 2020.
The data reveals that despite the coronavirus pandemic causing significant disruption to the supply and distribution of new and pre-owned devices, it hasn't had much impact on pre-owned device values. And Apple's iPhones continue to be very popular for trade-ins.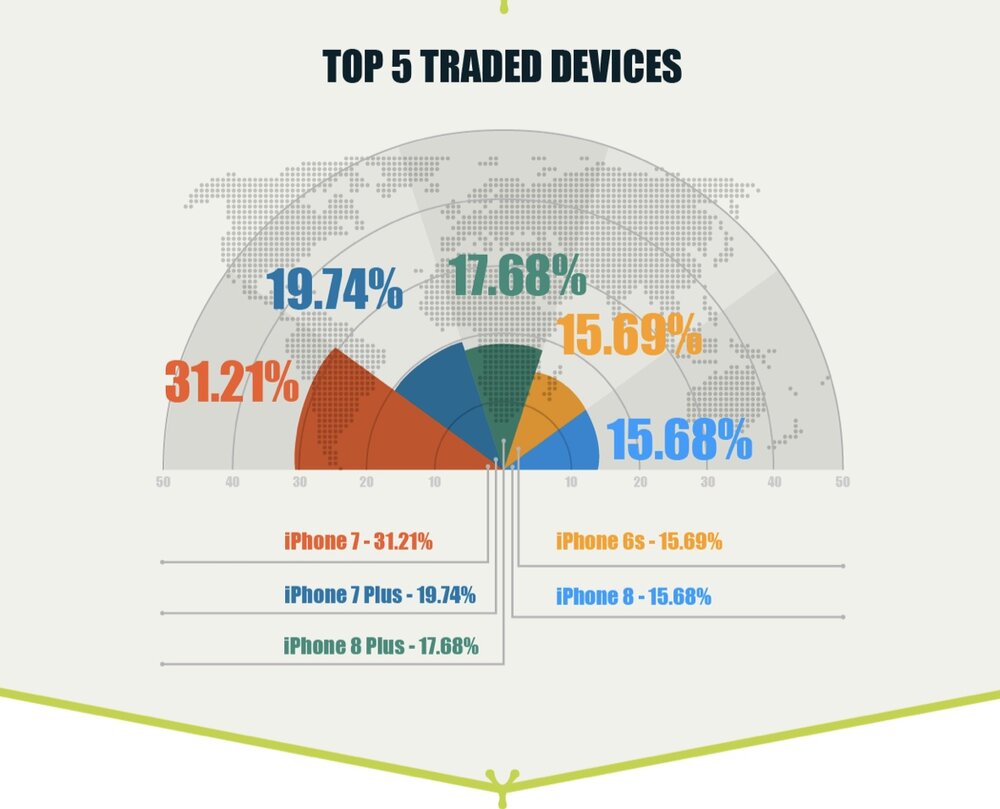 In fact, according to HYLA's exclusive data, pre-owned smartphones have held their value from quarter four of 2019 and returned more than US$535 million to U.S. consumers through mobile device trade-ins in quarter one of this year—an increase of 1.5% from quarter one 2019.
HYLA releases data on mobile device trade-in trends in North America on a quarterly and annual basis. It combines live market data from its analytics platform to uncover trends on the trade-in value of devices, the top traded smartphones, as well as the average age of smartphones at the point of trade-in. Key findings from HYLA's Q1 2020 trade-in trends research include:
° The top traded device in Q1 was the iPhone 7, followed by the iPhone 7 Plus, iPhone 8 Plus, iPhone 6S and iPhone 8. The top five traded devices accounted for nearly 60% of smartphones traded. The Samsung S7 was the most traded Samsung device
° The iPhone 7 continued to be the top traded device for a fifth consecutive quarter, while variations of the iPhone 6 have featured in the top five traded devices since Q1 2016.
° The iPhone 11 Pro Max received the highest trade-in value during the quarter at $560.97. The highest trade-in value recorded for the same device in Q4 2019 was $560.55. The highest trade-in value recorded for Samsung was the Galaxy Fold at $550.86.
° When considering all smartphones traded-in across the quarter, the average value of a device at trade-in was $102.25. The average value of an Android smartphone at trade-in in Q1 was $66.82, while the average value of an iPhone was $171.11.
° The average age of a smartphone at trade-in is still three years (3.07 years). The average age of an iPhone at trade-in during Q1 was 3.17 years (up from 3.11 years in Q4 2019), while the average age of an Android smartphone at trade-in was 2.77 years (up from 2.67 years in Q4 2019).