In iPadOS 14, Safari offers a Privacy Report so users can see which cross-site trackers have been blocked, secure password monitoring to help users detect saved passwords that may have been involved in a data breach, and built-in translation for entire webpages.
To view the Privacy Report, tap the aA icon on the left side of the search field, then tap Privacy Report. To control privacy and security settings for Safari: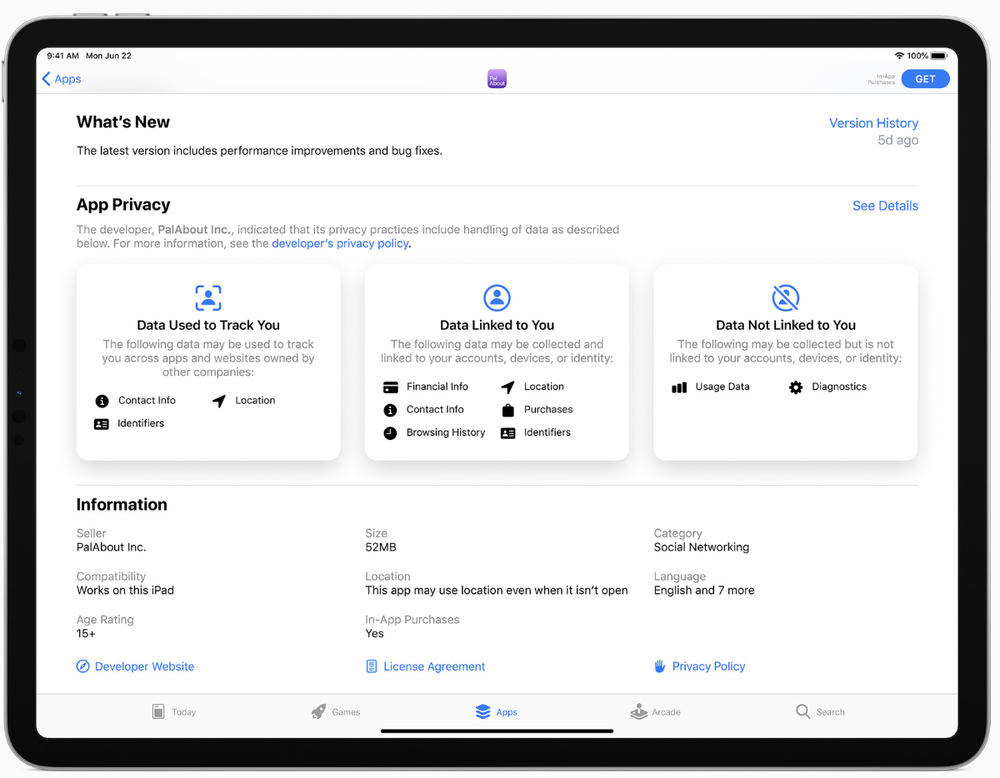 Go to Settings > Safari, then below Privacy & Security, turn any of the following on or off:
Prevent Cross-Site Tracking: Safari limits third-party cookies and data by default. Turn this option off to allow cross-site tracking.

Block All Cookies: Turn this option on to prevent websites from adding cookies to your iPad. (To remove cookies already on iPad, go to Settings > Safari > Clear History and Website Data.)

Fraudulent Website Warning: Safari displays a warning if you're visiting a suspected phishing website. Turn this option off if you don't want to be warned of fraudulent websites.

Check for Apple Pay: Websites that use Apple Pay can check to see if you have Apple Pay enabled on your device. Turn this option off to prevent websites from checking if you have Apple Pay.
When you visit a website using Safari that isn't secure, a warning appears in the Safari search field.
(This how-to is based on my experiences and info on Apple's support pages — where the images sometimes come from.)