The Noise app in watchOS 6 is a health feature designed to help protect your hearing. It helps users understand the sound levels in environments such as concerts and sporting events that could negatively impact hearing.
As the sound levels change, the app's decibel meter moves in real time. The watch can send a notification if the decibel level reaches 90 decibels, which can begin to impact hearing after four hours per week of exposure at this level, according to the World Health Organization.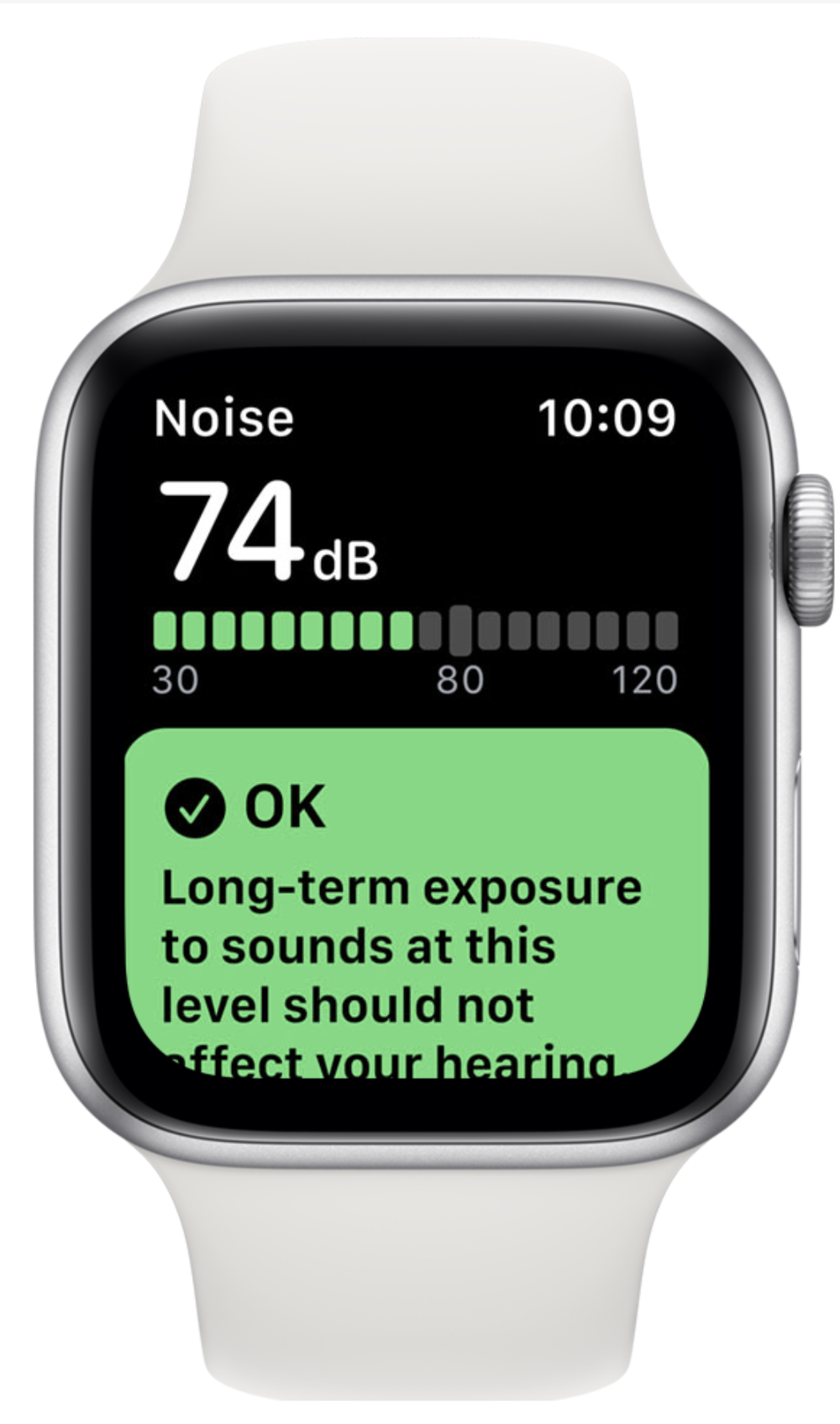 By default, your Apple Watch will warn you when your average sound level over a period of three minutes reaches or exceeds 90 decibels. When that happens, you'll feel a gentle buzz on your wrist and an alert will pop up on the smartwatch display. You can tap the notification to open the Noise app for details.
If you want to check the noise level in real time:
Press the Digital Crown to get to the Home screen, then tap the Noise app icon to launch the app. You can also put the app in your Dock for quicker access or use Siri to open Noise.
As the noise level around you changes, the onscreen decibel meter moves dynamically, in real time. The Noise app rates the current noise level as either OK or Loud. To learn more about decimal ranges, scroll down and tap Learn More.
The app defaults to notifying you when the current noise level reaches 90 decibels. You can change that threshold to your liking, but are strongly discouraged from doing so.
Open the Watch app on your iPhone.
Tap the My Watch tab.
Choose Noise from the list
Slide the toggle Environmental Sound Measurements to the OFF position
Tap the field Noise Threshold underneath the heading Noise Notifications, then change the threshold from the list of the following choices:
Off

80 decibels

85 decibels

90 decibels

95 decibels

100 decibels