You can use a variety of gestures to interact with your Apple Watch. When you touch the screen, your watch uses Force Touch technology to sense how hard you press.
You can tap the screen to select a button or item. Drag your finger across the screen to scroll or adjust a slider.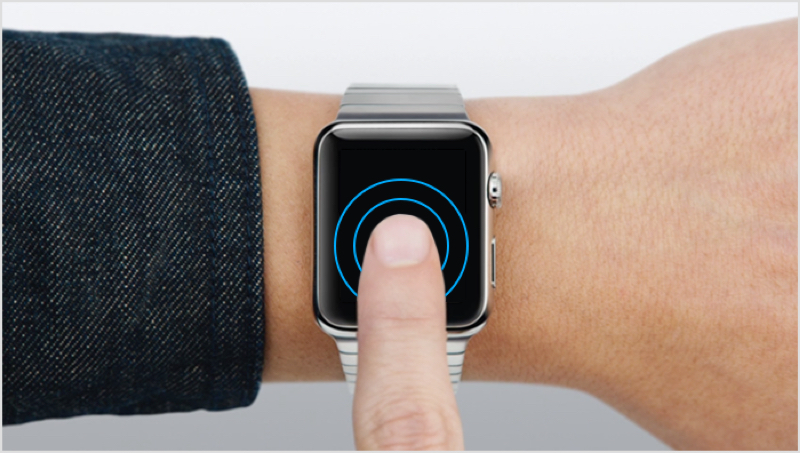 Swipe up, down, left, or right to see different screens. Swipe down and you'll get a list of notifications (just like on an iPhone). Swipe up and a Glance will appear. Glances deliver easy to read summaries of information from frequently used apps and can show the weather forecast, your current current location, and more. Swipe left and right to see them all. Tap an app's icon to open the app.