With iOS 14 and iPadOS 14, you can get recommendations for the best places to visit in a city with Guides created by what Apple describes as a selection of trusted brands that include AllTrails, Complex, The Infatuation, Time Out Group and The Washington Post.
Guides help you discover places to eat, shop, meet friends, or explore in cities around the world. You can save Guides so you can easily get back to them later, and they automatically update when new places are added so you always have the latest recommendations.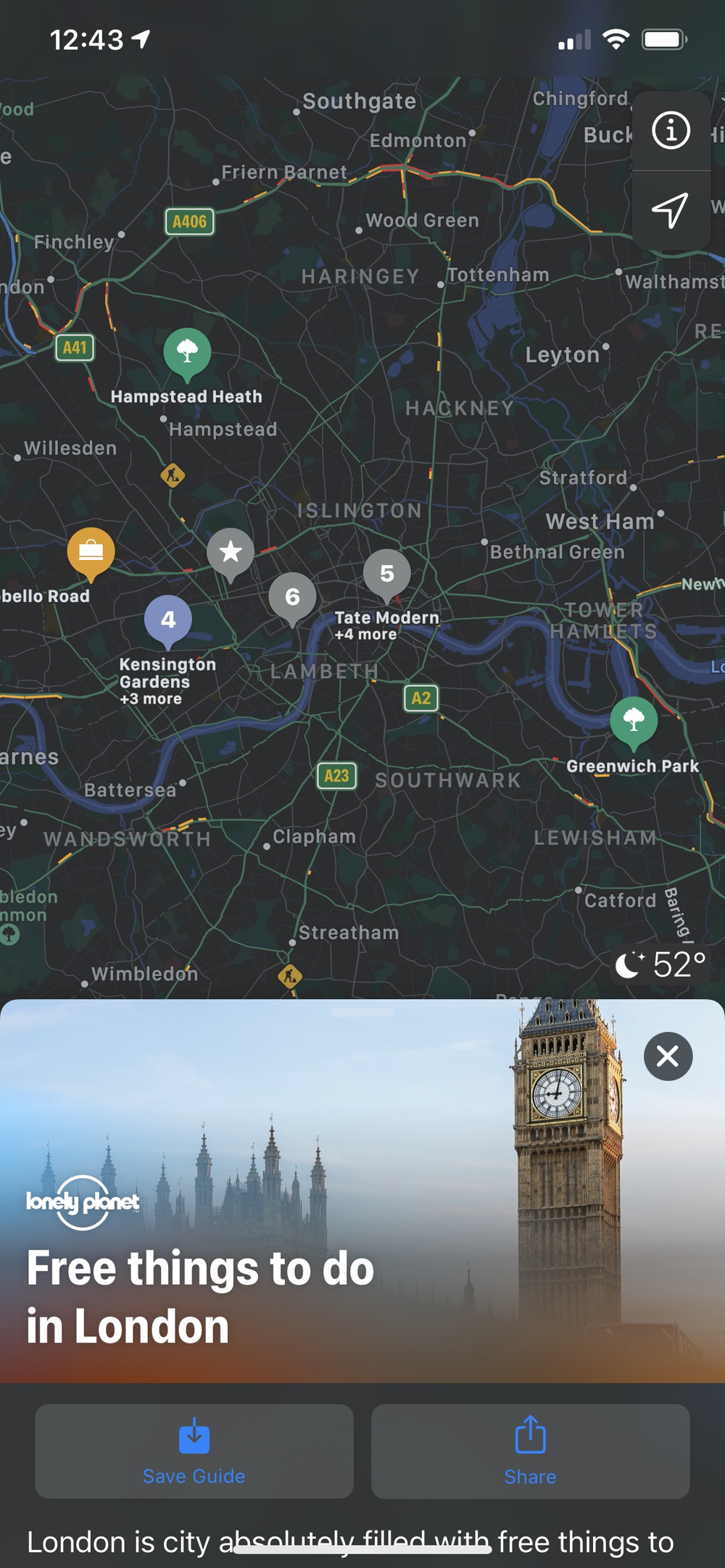 To use, search for a participating city in the Maps app (currently, that's San Francisco, New York, London, and Los Angeles with more promised soon). Any available guides will appear as part of that city's information, immediately below the map.
Swipe to drag the information pane up and scroll through the thumbnails to see all the guides for that city. If you see one that interests you, tap it.
Scroll down for a full rundown of the sights and hotspots listed within that particular guide. Tap on a specific location for more information, or tap the + icon to save that location to a new custom Guide.
(This how-to is based on my experiences and info on Apple's support pages — where the images sometimes come from.)