You can set up your HomePod, Apple TV 4K, Apple TV (4th generation), or iPad as a home hub to automate and remotely control your HomeKit accessories from your iOS device.
The device that you set up as a home hub must remain in your home, connected to your home Wi-Fi network, and powered on. Here's how to set up an iPad:
If you're using iOS 10.3 or later, go to Settings > [your name] > iCloud. If you're using iOS 10.2 or earlier, go to Settings > iCloud.
Sign in with your Apple ID.
Check that iCloud Keychain and Home are both turned on.
Go to Settings > Home and turn on Use this iPad as a Home Hub.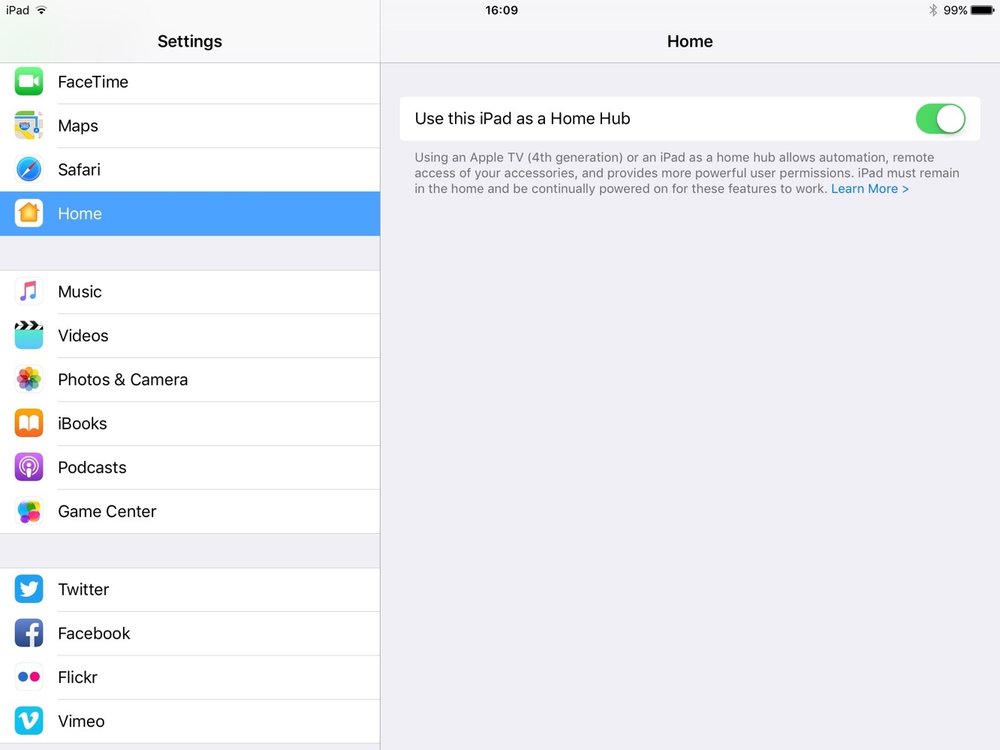 Want to check the status of your home hub in the Home app on your iOS device? Open the Home app and tap the slanted arrow button in the upper-left corner. Then look under Home Hubs to see if your home hub is connected. If you have multiple home hubs set up, the primary home hub will show as connected. The other home hubs will show Standby as their status and will take over remote access if the main home hub is disconnected.
(This how-to is based on my experiences and info on Apple's support pages — where the images sometimes come from.)