By most accounts Mac OS X and iOS are safer operating systems than Windows or Android. However, there was a dubious report from GFI (a company that makes "IT solutions that enable businesses to discover, manage and secure their networks" ) in April that claimed that OS X and iOS are the "most vulnerable" operating systems.
Whether Apple makes the most or least secure operating systems, there are good reasons to protect your data from loss and from prying eyes. The best way to accomplish the former is simply to back up your data to external hard drives (at least one of which you keep somewhere other than your home or office), as well as having a "cloud" backup. When it comes to backing up to external drives, the Time Machine feature in Mac OS X makes it simple and easy.
When it comes to online backups, there are various solutions. My personal favorite is CrashPlan from Code 42, which offers unlimited storage space and lets you upload files of any size. CrashPlan's backup data is encrypted with a 128-bit key for free users with 448-bit encryption available for CrashPlan Central subscribers. Backup transmission is then scrambled using 128-bit encryption.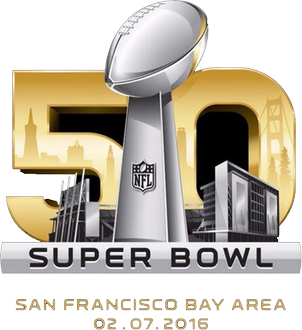 Today's AWT News Update is brought to you by… well, nobody. But please let us know if you'd like to be a podcast sponsor and your product will be blasted out to about 4K listeners a month.
About fifty publishing partners are expected to be part of Apple's News app at launch
A certain rumor site is saying that the iPad Pro will be announced at Wednesday's Apple event
Case manufacturers are beginning to send out info on iPhone 6s/6s Plus cases, which means the devices might be just a bit larger than their predecessors
New Apple Watch Sport Band colors are expected to be announced soon
CBS Sports will stream Super Bowl 50 (excuse me, Super Bowl L) on Apple TV
Text Version
Hi, I'm Steve Sande from Apple World Today, and this is the AWT News Update for September 2, 2015.
Re/Code reports that Apple's News apps will have over fifty publishing partners — hopefully Apple World Today being one of them — when it launches this fall as part of iOS 9. For publishers, it's going to be a respite from iOS 9's content blocking support, as ads can be embedded into the magazines and publishers keep 100% of the revenue of ads they sell. Apple will only take 30% for spots it sells for the publishers. It's expected that iOS 9 will ship sometime between September 9th and the 18th.
The rumor king, Mark Gurman of 9to5Mac, says that the iPad Pro will be announced at next Wednesday's event, with availability of the larger iPad coming in November. Alongside that monster iPad will be a new, thinner version of the iPad mini.
Speaking of rumors, those of you who have hoped for a new iPhone 6s or 6s Plus that could slip right into your old iPhone 6 or 6 Plus case aren't going to be disappointed. Although the new devices will be roughly .2 mm thicker than the current models and a wee bit taller and wider, there's usually enough flexibility in most cases to accomodate the extra bulk. However, we are receiving information from several case vendors indicating that they're making new cases specficially for the new phones, so this may depend totally on the manufacturers.
Some new Apple Watch Sport Band colors are expected to debut at next Wednesday's event as well. Several different color options had been demonstrated by Apple design chief Jony Ive before the Apple Watch hit the market, and the time is right for a few more hues to make Apple Watch owners cough up $50 for a new band. Me? I'm looking for purple.
If you've really wanted to cut the cable but were concerned about missing out on those big events like the Super Bowl, you can get on the phone right now and cancel your cable TV account. CBS Sports announced today that it will stream Super Bowl 50 next year on Apple TV.
I'll be back tomorrow afternoon with another edition of the AWT News Update.