With Mac OS X Yosemite, you can see 3D flyover views of various cities in the Maps app. Here's how: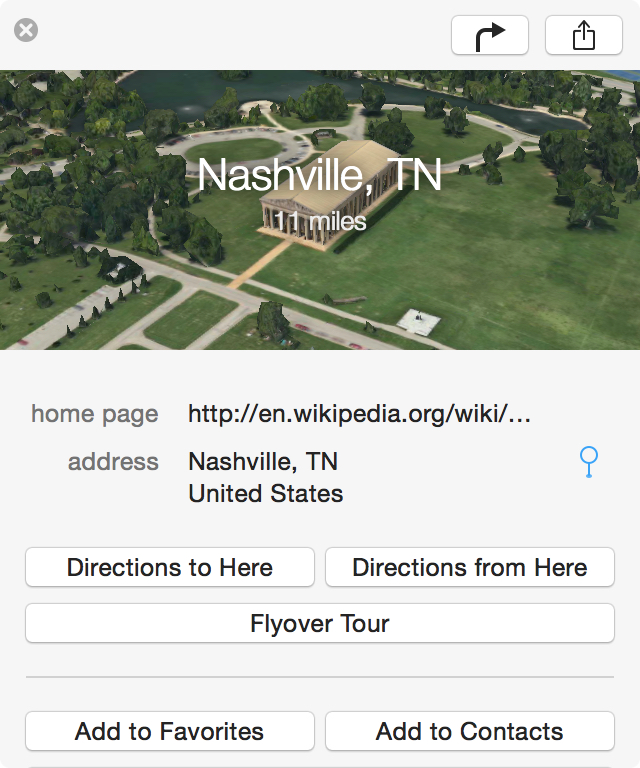 Launch Maps.
 Use the search function to find a city (such as my hometown of Nashville, TN).
Click the pin marking the place. In the pop-out window click the (i) icon, then in the second pop-out window select the Flyover Tour button.
Your flyover tour will start. You'll also able to search for "Directions to Here" or "Directions from Here."
Unfortunately, not all cities currently have a flyover view available. You can find a list of compatible cities here. Thankfully, Apple is constantly adding new locations to the service.