iOS 12 added the ability to create "Memoji" characters that can be created and customized right within Messages by choosing from a set of inclusive and diverse characteristics to form a unique personality. And it works the same in iOS 13. To create your own: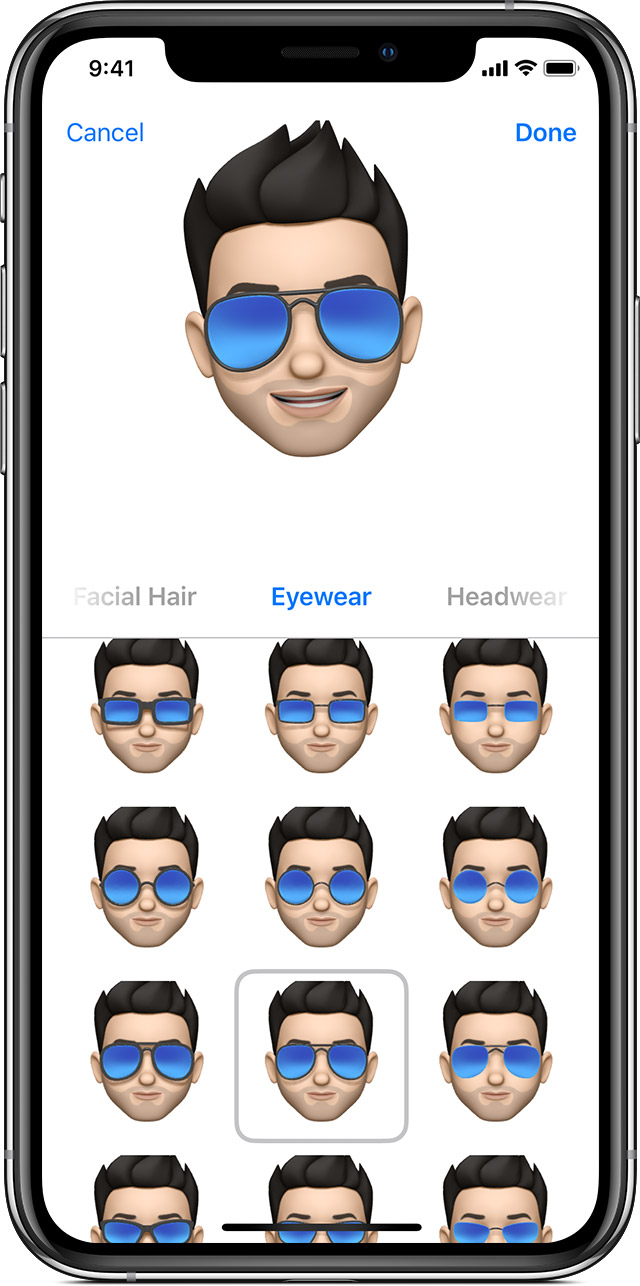 Open the Messages app.
Open a message or create a new one.
Choose the Animoji icon (it looks like a monkey) in the tray underneath the message (text) composition window.
Expand the Animoji selection by swiping up. Tap the plus sign to create a Memoji.
You're then walked through options for skin color, hair color, hair style, head (brow, chin, etc.) shape, eyes, nose, lips, ears, eyewear, and headwear. Choose the ones you want and tap done. You can create as many as you like, and you're Memoji are saved in the collection of Animojis available for use.