Apple is committed to environmental responsibility on a corporate level, but what happens to its phones when they land in the hands of customers? Are consumers equally as committed to using and disposing of their devices in a responsible way? If you want to do something good for the Earth today on Earth Day (and beyond), then take a small step by recycling or reusing those old iPhones, iPads and Macs that are not being used. Below we present a few reasons why you should recycle and then explore several ways you can repurpose those older Apple devices. If you have your own ideas, please share them in the comments.
Why Recycle
According to the EPA, mobile phone owners in the US get rid of millions of phones each year. While many are resold on eBay or handed down among friends and family, a large percentage are shuttered in drawers or dropped in the trash can.
These abandoned phones represent a huge loss of material that could be recycled and reused in the production of new phones. Materials harvested from one million phones include 35,000 pounds of copper, 772 pounds of silver, 75 pounds of gold and 33 pounds of palladium. That's a lot of material that can be harvested from existing phones and not mined as new.
Recycle
The best way to ensure your phone is disposed responsibly is to recycle it so its components can be harvested and used appropriately. There are plenty of options for recycling — you can bring a device to a retailer that recycles devices, find a recycling center or send it for recycling via a mail-in process.
If you need some incentive, companies like Apple and retailers like Best Buy and Amazon offer store credit for select used devices as long as they are in operable condition. This credit then can be used for a future purchase. If your device is valueless, some companies like Apple will still accept your device for recycling purposes.
You can find out more about Apple's Reuse and Recycle program here, peruse this short list of retailers on the EPA's website or find a more comprehensive list at a site like GreenerGadgets.
Charitable Recycling
If you want your phone to be put to good use, there are several agencies that accept used smartphones and provide them to people in need. The National Coalition Against Domestic Violence partners with Cellular Recycler to accept phones that are refurbished and resold with the funds going to NCADV. Verizon Wireless operates a similar program called HopeLine.
There's also Operation Gratitude and Cell Phones for Soldiers that use donated phones to benefit men and women serving in the military.
Another venue for older iOS devices is a new initiative by AccessibilityHound, founded by our own Alex Jurgensen. The site is working with CCB Camp Bowen Society for the Visually Impaired Chapter to accept donations of Apple devices such as iPhones, iPads, Apple TVs and Apple Watches. The devices will be restored to factory condition, and either distributed to people with disabilities or sold to raise money for the organization. The service currently accepts Apple devices from the US, UK, and Canada.
Reuse
Instead of recycling a device, you also could get more mileage out of it by reusing it for another purpose. Older iPads make great picture frames, iPhones can be used as remotes and Macs can be handed down through the family for basic web browsing and emailing needs.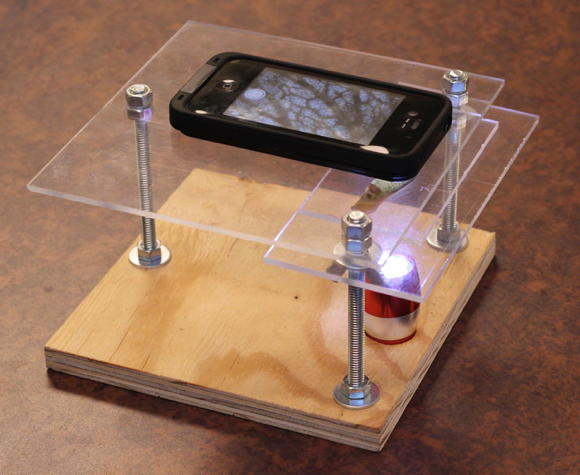 The students at Missouri University of Science and Technology had a great idea — they took older iPhones and turned them into microscopes using $10 worth of materials. You can even build your own using this Instructables.
Resell
If you want the most amount of cash for your used device, then you should consider selling it on eBay, Craigslist, Gazelle or NextWorth. eBay and Craigslist will give you the best prices for your gear, but you have to interact with a buyer, which opens the door for fraud and other negative experiences. Gazelle and NextWorth prices are lower than eBay or Craigslist, but they are easy to use. All you have to do is mail in your device, and Gazelle or NextWorth will send along your money.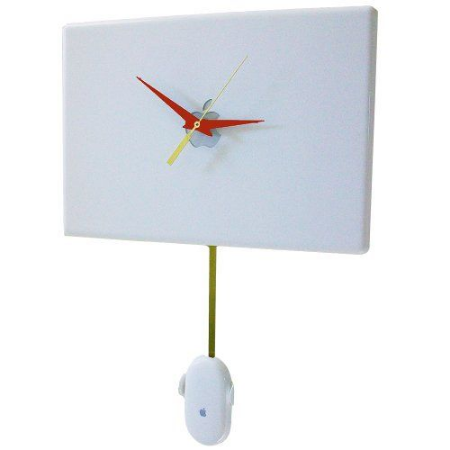 Upcycle
Perhaps the most interesting use of old devices is upcycling, the process of taking an old or unused device and turning it into something useful or beautiful. The best place for upcycling inspiration is Pinterest, which has many creative upcycling boards, including ones dedicated to Macs and Apple devices.