By John Allen
Apple devices have come a long way since the first Mac computer was introduced in 1984. The processing power and functions now available from the palm of your hand using an iPhone is quite astonishing.  But which of the wide range of Apple products is best for your business?
To answer this question, we will be looking at the best choices for business from desktops to mobiles. Each product has their own merits and specific tasks that they are best suited to. From large call center businesses to the healthcare industry, Apple technology can help you succeed in your market.
Desktops
If you are looking for a device with a lot of power, with a very large screen for secure video conferencing, you're probably looking at a desktop. They're compatible with most complicated business software, giving you a lot of options. If the device only needs to be in the office and provide excellent computing power, this is the right choice.
Apple has developed several variations on their Mac product, yet when it comes to the best all in one desktop for businesses, look no further than the iMac Pro 2020. It has:
A 3.0GHz 10-core Intel Xeon W processor – giving it incredible processing power, perfect for data-heavy projects such as large cold calling systems.

32GB of storage which can be expanded to 256Gb.

A 27-inch Retina 5K 5120×2880 P3 display , great for ensuring any images are crystal clear and color perfect.
The obvious drawback of the iMac is its price. However, if you are looking for incredible power, a sleek design and crisp graphics, this is the product for you.
Laptops
If it's portability you need but still with a great deal of power and storage capacity, you'll want to invest in one of Apple's laptops. Apple has an array of laptops available, from very light models that are closer to a tablet, to larger and more practical models.
The MacBook Pro 16" is definitely the pick of the bunch for business needs. The large, high-quality screen will make the person on the other end of peer to peer video conferencing look clear and well defined.
In addition, the technical specifications make it one of the most powerful laptops currently on the market. The base model comes with 16GB of ram but can be expanded to 64GB. There are also a choice of graphics cards, meaning it can take on incredibly demanding applications such as video editing suites.
Alternatively, you might be looking for something smaller with a lower price tag.  If you want to start affiliate program marketing, set up distribution logistics, or carry out any other complex business processes, you'll need a high-powered processor. This can be hard to find in smaller laptops.
Luckily, the Mac Book Air 2020 has an excellent Intel Core i7 processor and a high-resolution screen with plenty of portable power. Its lighter frame also makes it much less of a burden to carry to meetings.
Tablets
If you are looking for something a little more portable than a laptop, yet still want a powerful and versatile business tool, then you might want to consider a tablet. As with laptops, Apple has a wide variety to offer in the tablet world.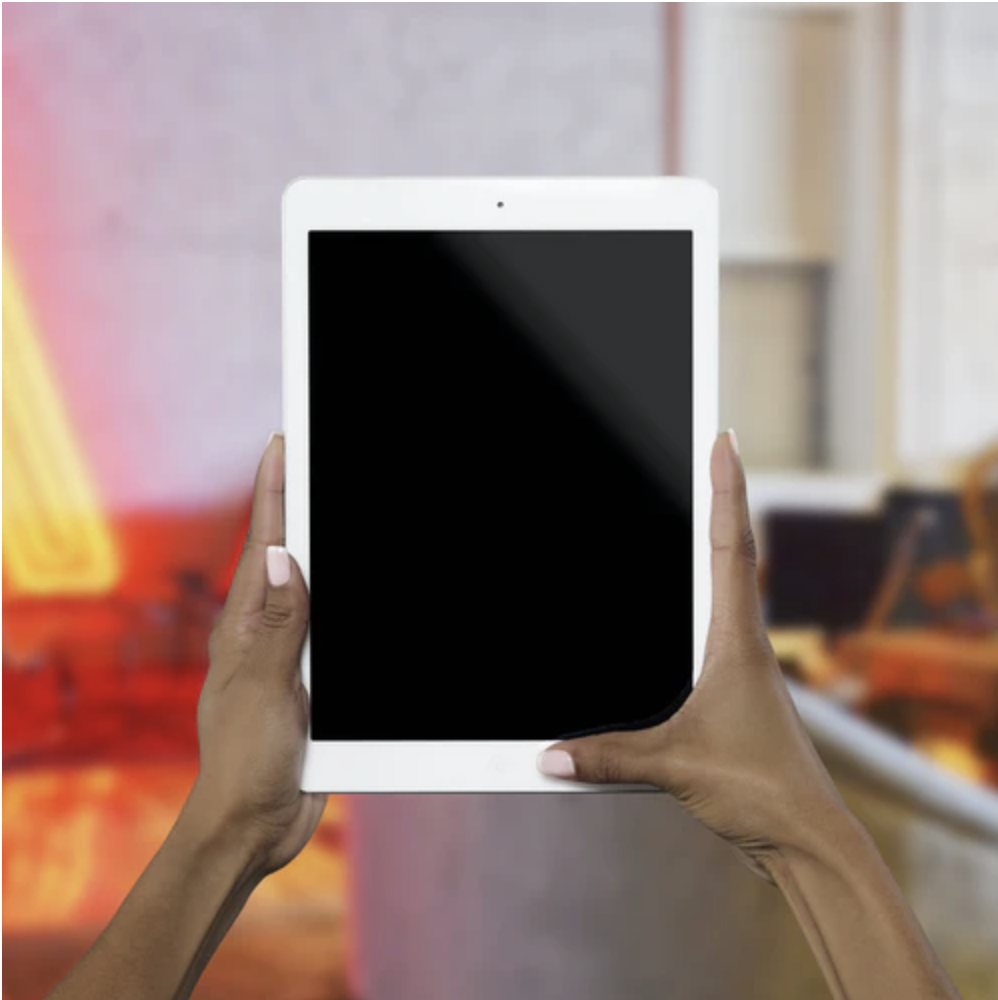 There's one Apple tablet in particular that stands out for business use. This is the iPad Pro 10.2 inch. It has a large display and Apple Pencil support, making it especially useful for presentations and mobile screen sharing.  For example, say you are giving a presentation on 'what is skills based routing?' or 'how to implement an outreach strategy'. The Apple Pencil allows you to activate interactive parts of your presentation without you having to go anywhere near a keyboard or mouse.
iPads are perfect for field work as well, being both more portable and easier to use on construction sites. For anyone doing a residential takeoff for construction estimating, an iPad is a great choice.
Mac mini
The Mac mini does not fit into any of the other categories in this review, but it is definitely worth a mention as a useful Apple business tool. The Mac Mini, which has just been updated for 2020, is a portable computer without keyboard or monitor.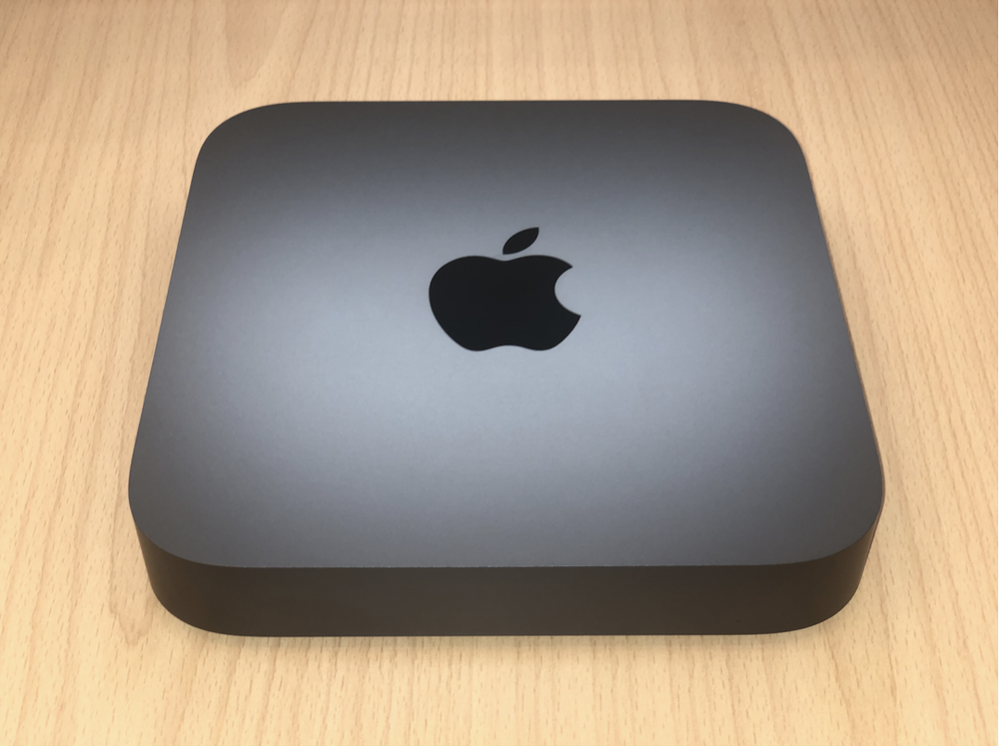 This product is a perfect choice for employees who may be using hot desks or on the move a great deal. As long as you know that where you are going to work has a monitor and keyboard, the Mac mini makes a great deal of sense. Rather than carting round an inconvenient laptop, the mac Mini lets you carry an incredibly powerful computer in your bag.
Smartphones
The main strength of Apple for some time now has been the quality and usability of its mobile products, which have proved ubiquitous in the business world. One of its main series devices, the iPhone 11, stands out as an incredible piece of technology from a features point of view.
In addition to its outstanding camera, this iteration of the iPhone has Apple's best performing battery life. This is perfect if you need to provide SMS customer support, reply to emails or monitor social media all day without charging.
As with most modern mobiles, you can use the iPhone 11 to reap the benefits of VOiP. You no longer need to provide dedicated desk phones, as this mobile option can link up to a business phone system with ease. These include the use of video conferencing apps to connect with business colleagues using the internet, rather than your sometimes more expensive network provider.
However, if you are looking for an iPhone with 5G capabilities which can provide a more reliable and more secure connection, then the iPhone 12 is the mobile to choose. The iPhone 12 also has LiDAR for improved augmented reality experiences, especially useful for businesses concerned with design projects and evaluating venues for events.
Conclusion
When it comes to picking the right Apple device for your business, there are a few factors to consider. What will the demands on the device be? How much space and processing power will you require? How portable does the device need to be? And of course, your ideal budget.
No matter what the answers, there's a device out there for you.
John Allen, Director, Global SEO at RingCentral, a global UCaaS, VoIP and teleconference services provider. He has over 14 years of experience and an extensive background in building and optimizing digital marketing programs. He has written for websites such as UserTesting and Pandadoc.