A lot of Apple World Today readers are also customers of online backup pioneer Backblaze, and yesterday they all received an email from the company titled simply "Protecting Your Account". In this short post, we'll show you how to change your Backblaze password and set up two-factor authentication. First, here's the email in its entirety if you haven't yet seen it: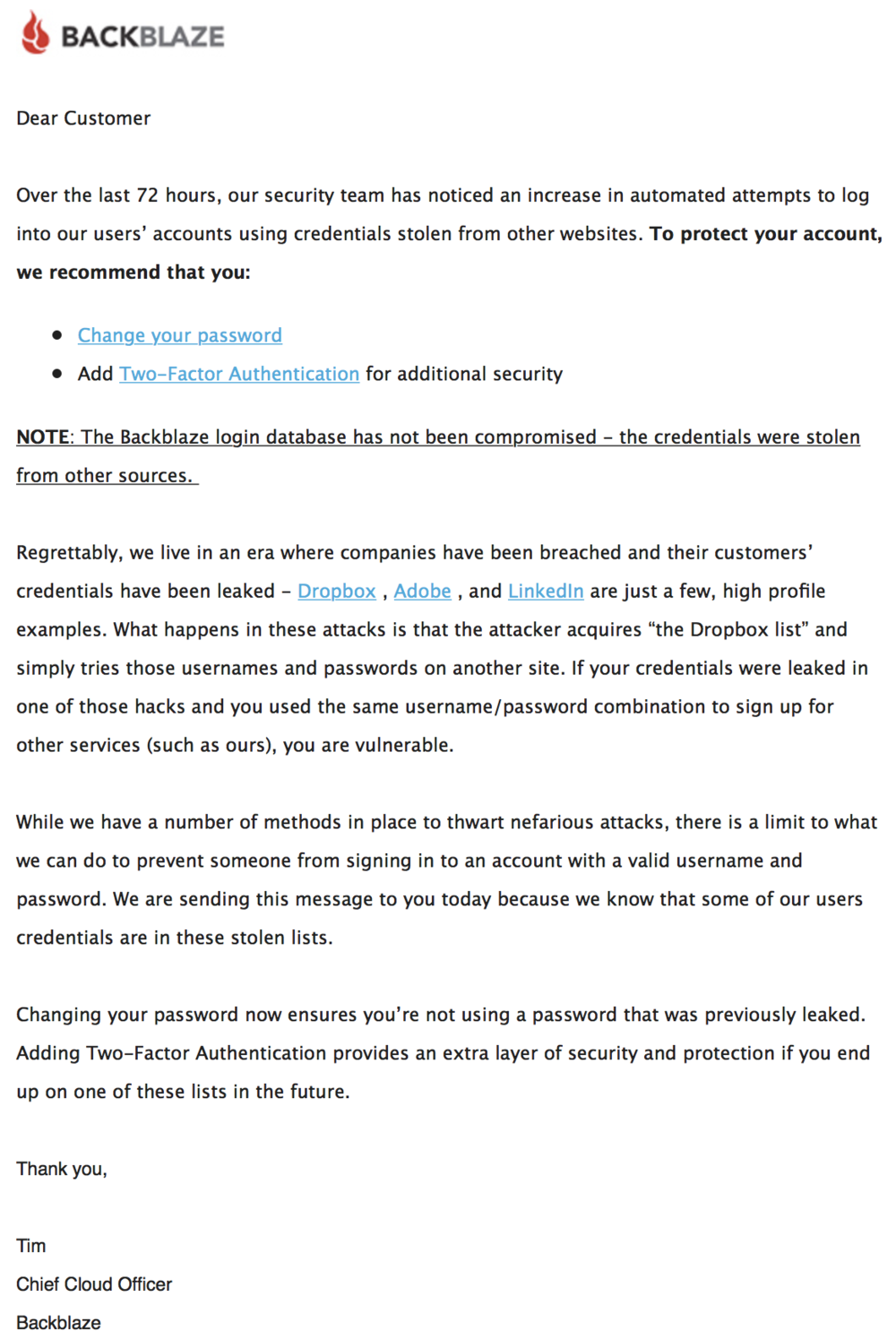 To start the process of changing your password and setting up two-factor authentication, first go to backblaze.com and sign into your account. Once you're logged in, follow these simple steps: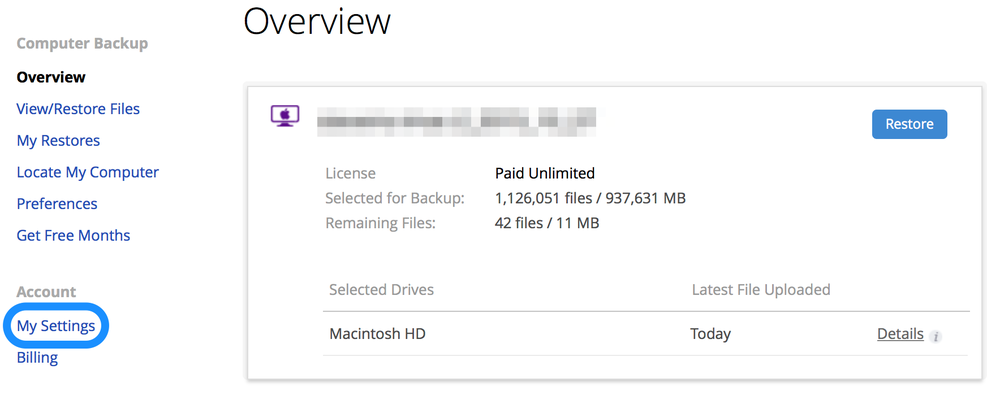 1 – From the account overview page, click My Settings (circled in blue in image above). This takes you to your account settings page, which includes a section for security settings.
2 – To begin with, make sure that you have verified the email address associated with your Backblaze account. If, like in the image above, the word "No" is listed next to Email Is Verified, then click on the blue Verify Email link on the right side of the security settings.
3 – Making sure that the address in the "Your Email Address" field in the screenshot above is indeed the address you use for Backblaze communications and your sign-in, click on the Send Again button. Within a minute, a 6-digit verification code is delivered to the email address. Copy and paste it into the field where it says to "Enter the 6-digit verification code", then click the Verify button. After a short delay, you'll be back at the settings screen where you'll now see the word "Yes" next to "Email Is Verified".
4 – Next, click the link for Change Password. As is the usual practice, you'll be asked to enter your existing password, then enter a new password twice. I let Safari suggest a long and complex password for me…
5 – Once the password has been changed, it's a good time to turn on two-factor authentication. Click the link marked "Sign In Settings" and the following screen appears:
6 – I usually sign in to Backblaze from one computer and from the same browser, so I don't want to be bugged every time I sign in to enter a two-factor authentication code. Instead, I chose the second choice — "When I sign in from a different browser or at least once every 7 days" — and clicked the Update button. That way, if someone is trying to hack my Backblaze files from another machine, they'll be asked to enter a code…that they won't have.
Many thanks to Backblaze for alerting users to a potential problem, and for making it so easy to update our security settings!