You can change your AirPlay settings for your HomePod. For instance, you can control how others connect to all of your HomePod speakers using AirPlay. Here's how: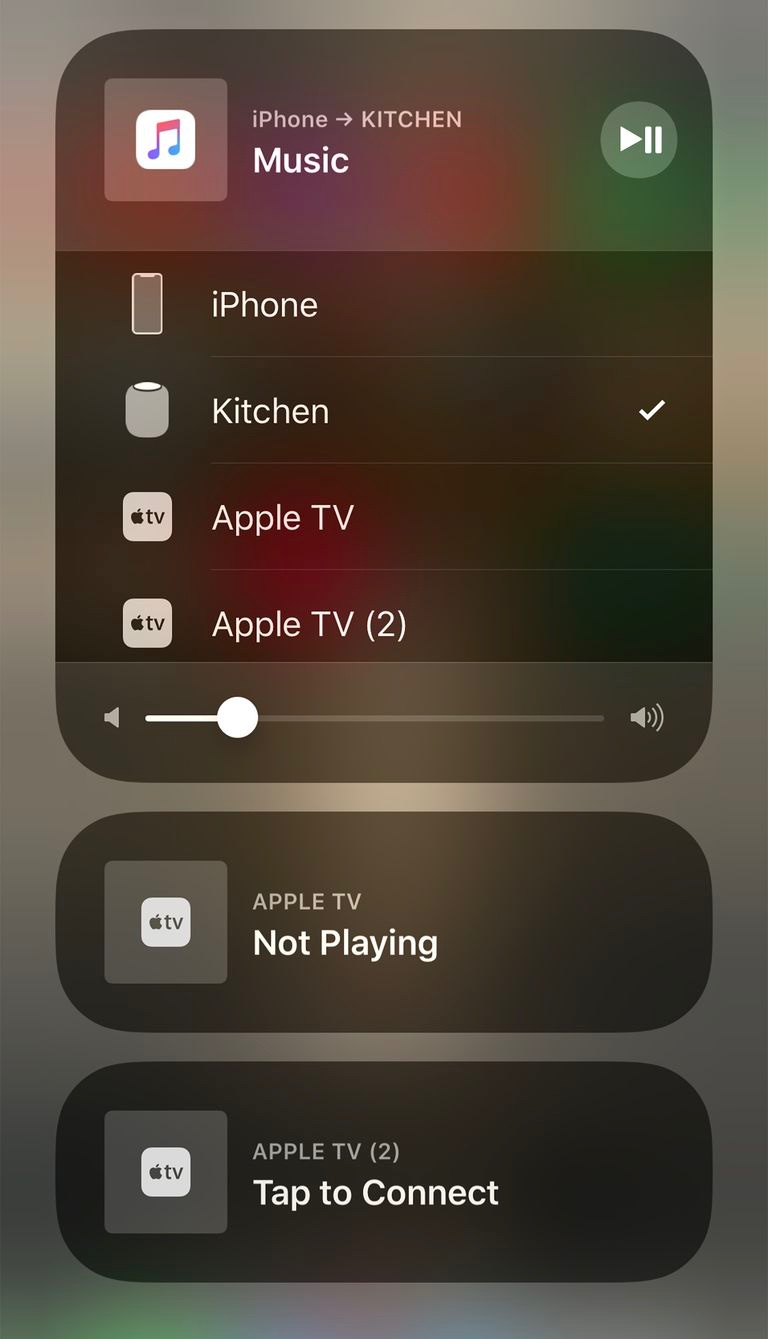 Open the Home app on your iPhone and tap the arrow in the upper-left corner.
Tap Home Settings, then tap your Home.
Under Speakers, Allow Speaker Access then choose from the following:
    •    Everyone: Anyone with in range of your HomePod can see and play to it.
    •    Anyone On the Same Network: Anyone connected to your home Wi-Fi network can AirPlay to your HomePod.
    •    Only People Sharing This Home: Only people that you invite to share control of your Home in the Home app can AirPlay to HomePod.
    •    Require Password: To AirPlay to HomePod, users will need to enter a password.
(This how-to is based on my experiences and info on Apple's support pages — where the images sometimes come from.)