Did you know that you can have Mail in macOS Sierra automatically selects the best email account for a new message based on who the email is addressed to and what mailbox you selected when our began composing your new email. Well, you can. Here's how: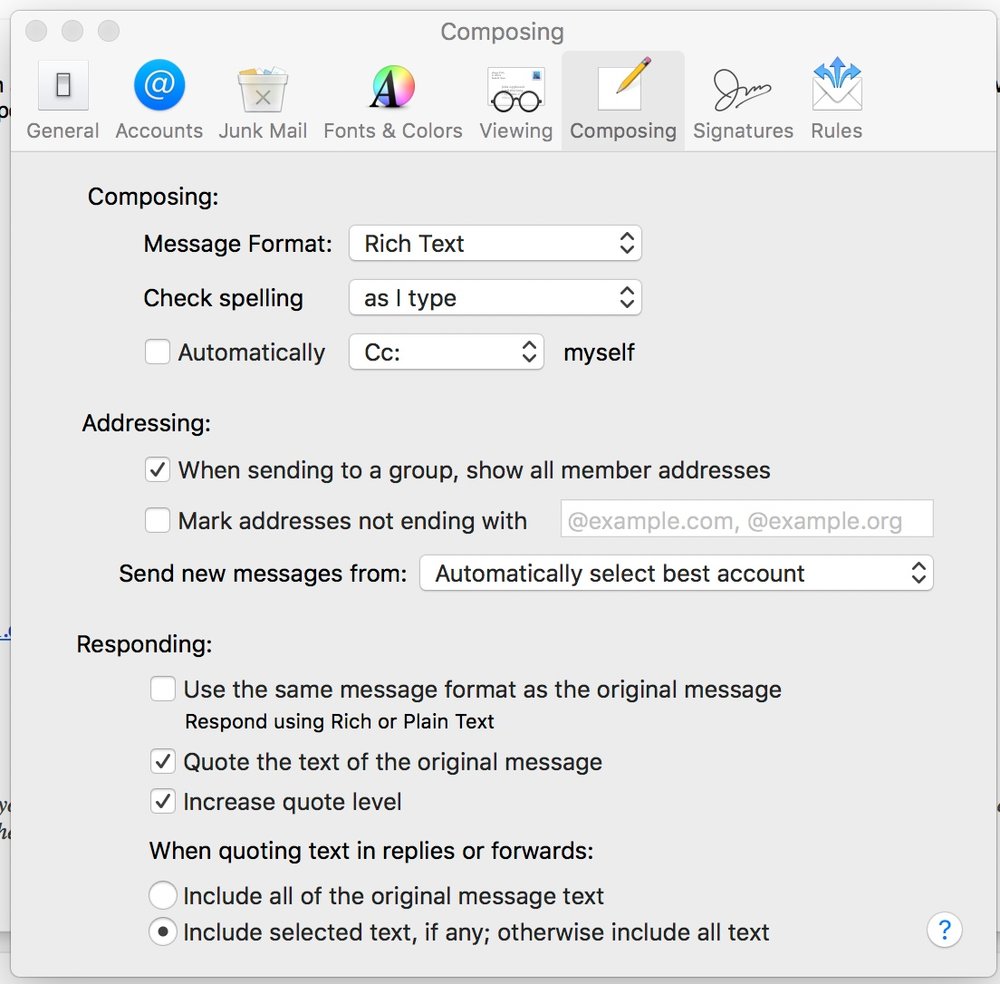 With Mail up and running, click Mail, then Preferences from the top menus.
Click on the Composing tab.
There'll be a drop-down next to "Send new messages from." Choose that to view your options.
(This how-to is based on my experiences and info on Apple's support pages — where the images come from.)