In a note to clients — as noted by 9to5Mac — KGI Securities analyst Ming-Chi Kuo says the 2018 Apple Watch will have a 15% bigger screen in a "more trendy" form factor. He doesn't say exactly how tis will be accomplished or if the updated smartwatch will pack a bigger chassis.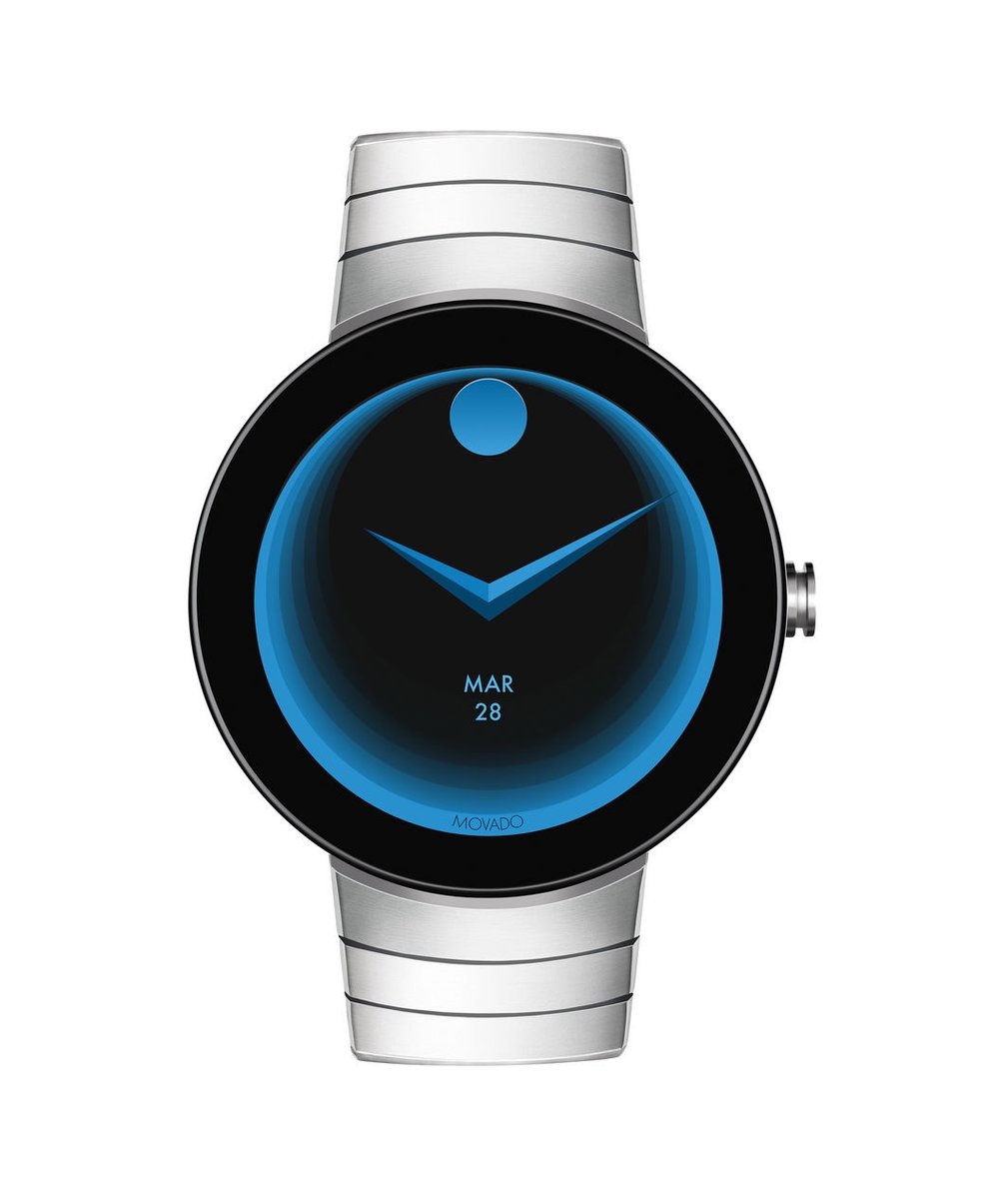 Currently, Apple Watches come in 38mm or 42mm sizes. 9to5Mac notes that it's possible that new form factor incorporates thinner bezels, which would see the Apple Watch Series 4 feature a larger display without making the overall product larger.
Kuo also mentions a larger battery capacity (which would suggest that is not going to be the case), the addition of new sensors beyond heart rate monitoring, and lowering of prices of older models. The analyst predicts that Apple will sell about 22-24 million Apple Watch units in 2018, an increase of about 30% year-over-year. Longer term, Kuo expects Watch sales to reach 50 million units a year.
The Sellers Research Group (that's me) can't imagine an Apple smart watch with a screen that's much bigger than the 42mm model. However, it could incorporate a 46.mm case with a 400 x 400 resolution such as the Movado Connect (pictured).