Honeywell's new Lyric T5 Wi-Fi thermostat is the latest of the company's home products to have Apple HomeKit compatibility for control using voice with Siri, or the new Apple Home app in iOS 10. HomeKit is a framework that allows control of compatible home automation devices through iOS and Siri.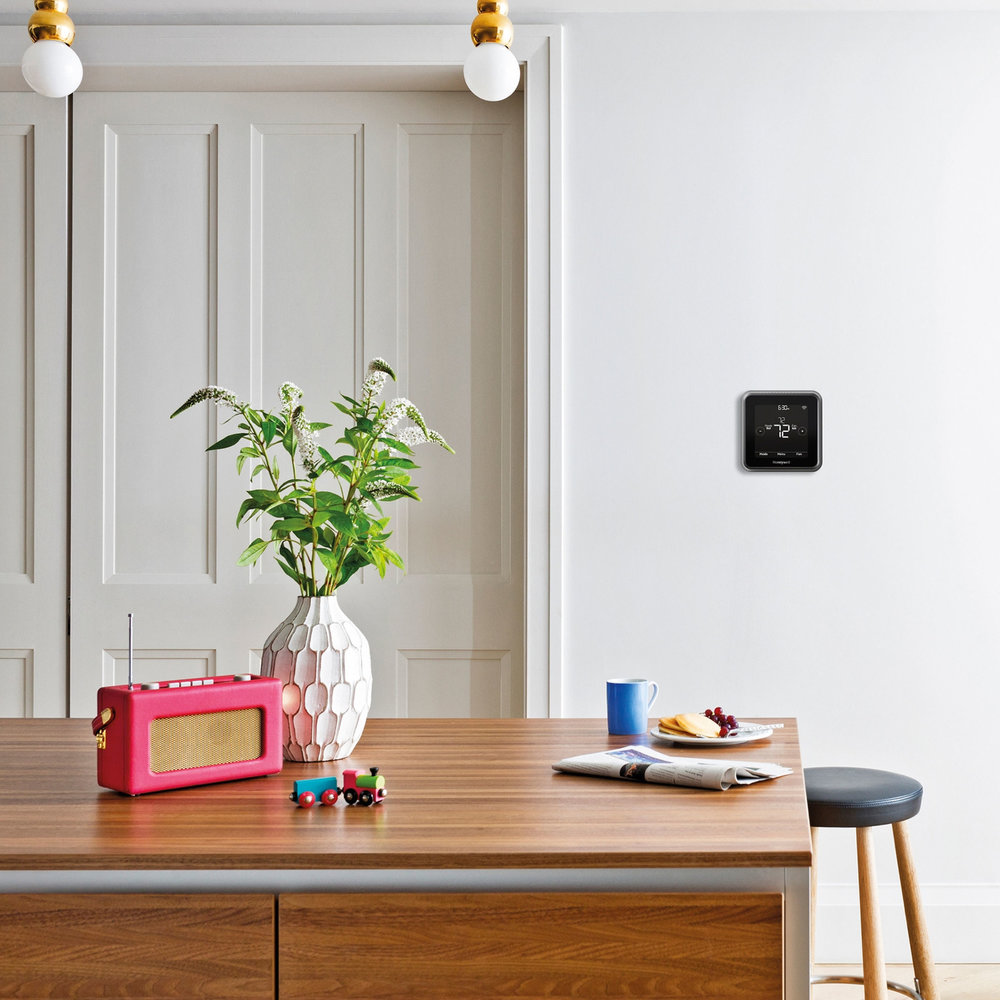 The Lyric T5 joins Honeywell's suite of devices powered by the newly updated Lyric app, including the Lyric Round Wi-Fi thermostat and Lyric Wi-Fi Water Leak and Freeze Detector. By using the location of a smartphone via geofencing technology, the thermostat saves money by going into energy saving mode when someone leaves, and detects when the first person returns to start making the home comfortable ahead of his or her arrival, says Jeremy Eaton, vice president of Honeywell's Home Comfort business.
The geofencing can be customized to a distance of miles away or just around the corner from the home, or customers can set up the Lyric T5 with a more traditional seven-day schedule. The Lyric T5 also features smart alerts for extreme temperatures or humidity inside the home, filter change reminders, and more.
The Honeywell Lyric T5 Wi-Fi Thermostat will be available in October for $149 online and at select retail stores. To learn more, including about other Lyric products and T Series thermostats, as well as how Honeywell is shaping the homes of today and tomorrow, click here.