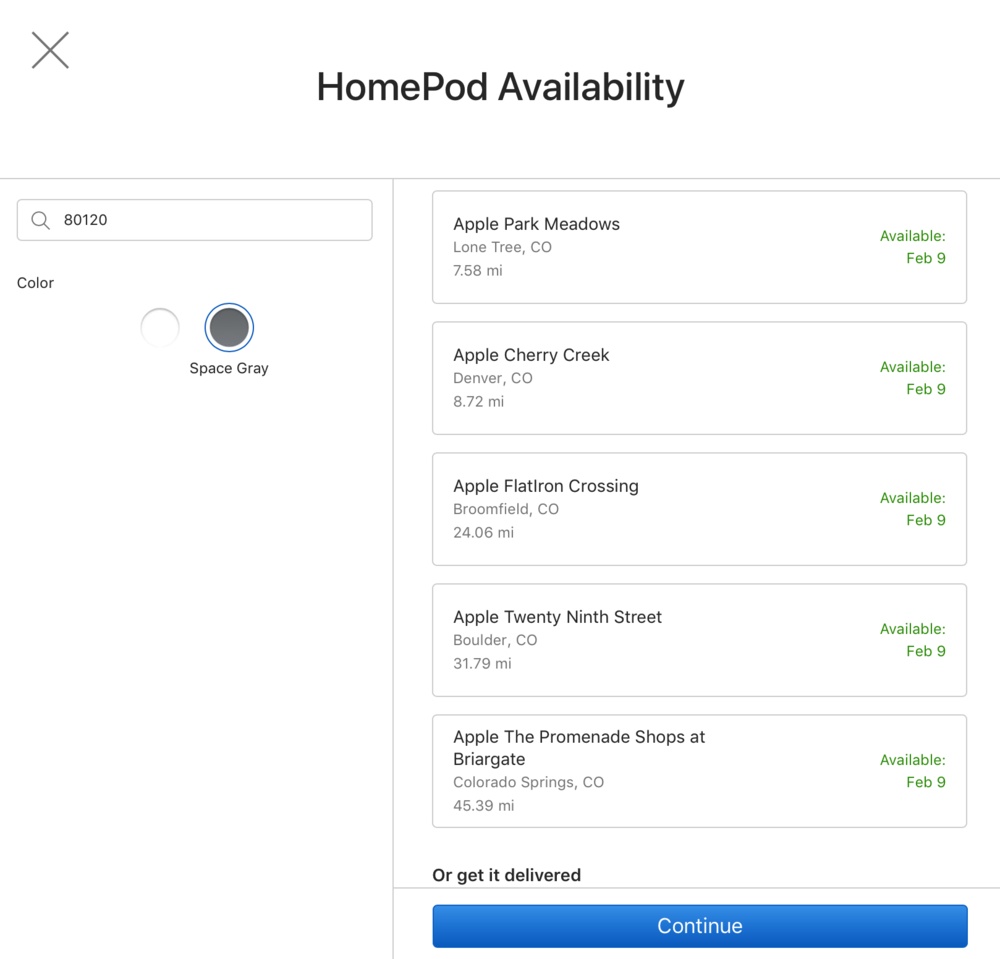 A few weeks ago on the Apple World Today News Update Podcast, we noted that Apple had apparently manufactured one million HomePods in its first production run. That number is probably spot on, as the new Apple smart speaker is still available online to pre-order for delivery or pickup on February 9.
The HomePod is primarily designed to be used with the Apple Music service and will also be Apple's first entry into the smart speaker market now dominated by Amazon's Alexa-based Echo devices. Unlike Alexa, however, Siri (the intelligent assistant in the HomePod) is only listening for the words "Hey, Siri" before it begins paying attention to your commands. Alexa is constantly listening and sending voice data to Amazon's servers — if you have privacy concerns, the HomePod is the way to go.
As you can see from the screenshot at right, HomePod availability in the Denver, Colorado area is wide open. Some individual stores may be low in stock and showing later delivery dates, but the online Apple store is still the place to go if you want a HomePod on your doorstep on February 9.