WaterField Designs' US$59 iPhone 6s Plus Smart Case is a good looking and rugged case with a simple, yet elegant, design that's less than an inch thick. 
The slim, full-grain leather case (in black, copper or flame) packs multi-layered padding with a high-impact, rigid insert for durability. Though the case clips onto a belt, you can also buy it with a metal clip for an extra 10 bucks. I'd recommend springing for it.  Though it adds some heft to the case, it adds extra security by making it almost impossible for the case to pop off your belt.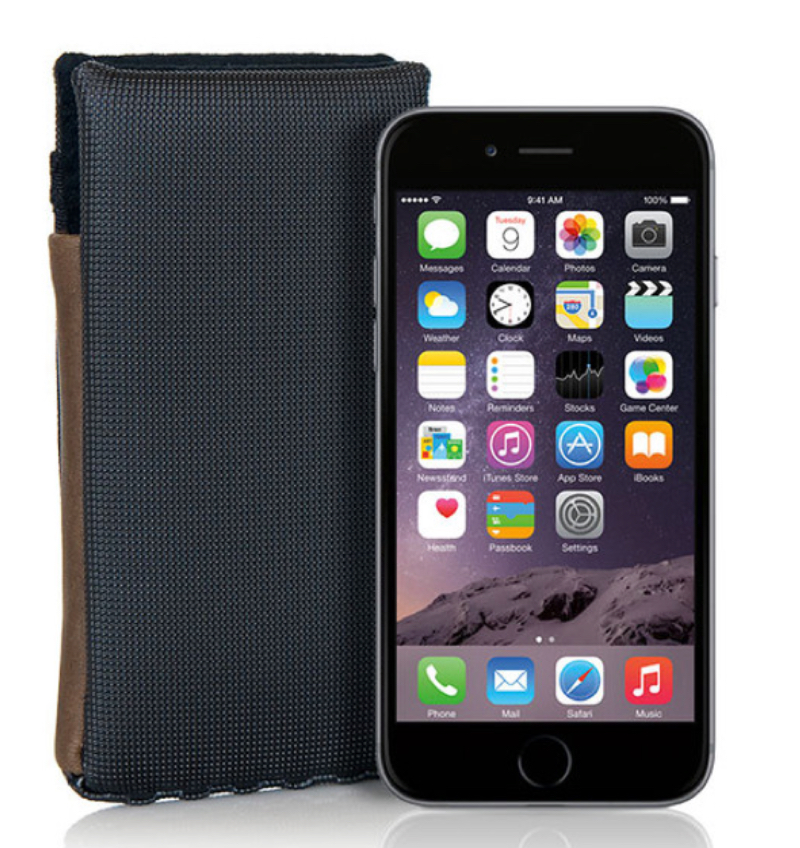 The inside front panel is lined with scratch-free Ultrasuede that adds cushioning and helps clean the iPhone screen as you insert and remove it from the case. I really like the holster feather of the Smart Case. It makes me feel like a cowboy, but on a more practical level, it allows me to get to my iPhone 6s Plus quickly (well, relatively quickly — more on this in a minute) to answer a call or snap a photo. 
The only thing I don't like about the Smart Case is that its fit is so snugly — even on the "non-naked" version — that inserting an iPhone 6 Plus with even an ultra-thin bumper case is a tight squeeze.