Twelve South has released the $119.99 HiRise Duet, a charging stand that powers your iPhone and Apple Watch at the same time. Made from metal and accented with Napa leather, this streamlined stand includes an integrated Lightning Connector and Watch Charging Disk.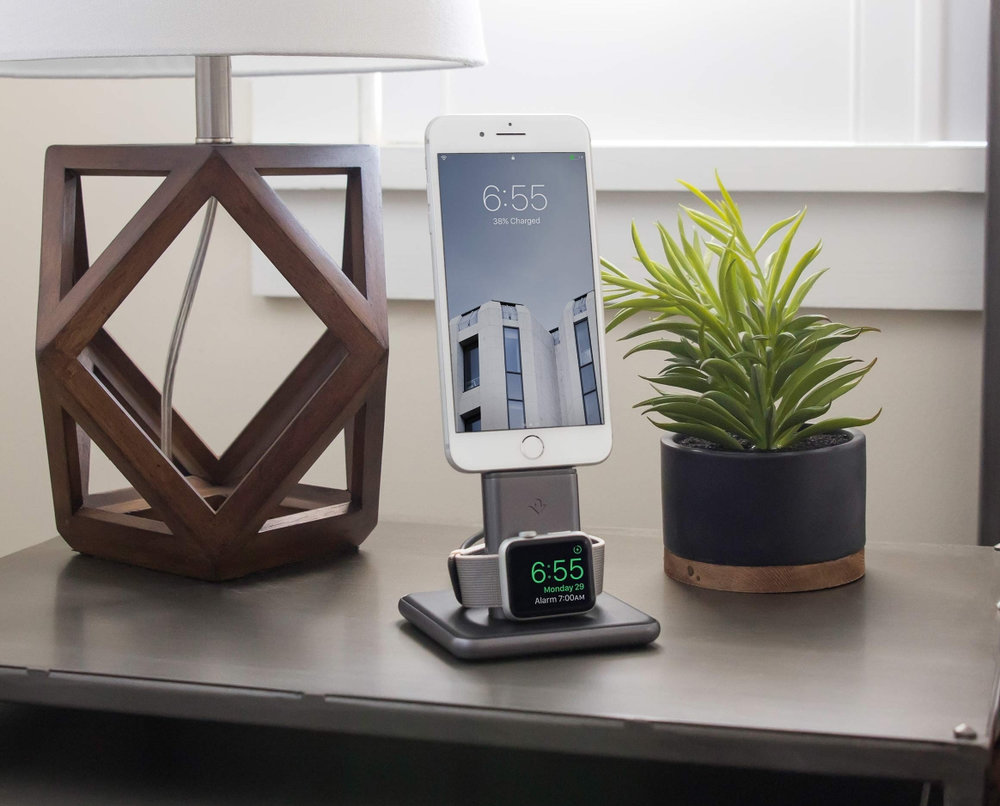 Twelve South has made sure that your daytime Apple Watch can still be used as your night-time clock; HiRise Duet powers up Apple Watch in Nightstand mode. When you wrap your Apple smartwatch around the support post on its side, it automatically turns it into a bedside alarm clock, with the crown serving as a snooze button. To protect your Watch's finish when it's on its side, the base of HiRise Duet is thoughtfully lined with a soft layer of leather.
The charging stand has a 3.75-inch square footprint. Weighing a pound, or the same as three iPhone 7's, this stand is designed to stayin play.