Hillary and Chelsea Clinton will host and product a "Gusty Women"' docuseries for Apple TV+, reports Deadline. It's based on their book, "The Book of Gutsy Women: Favorite Stories of Courage and Resilience."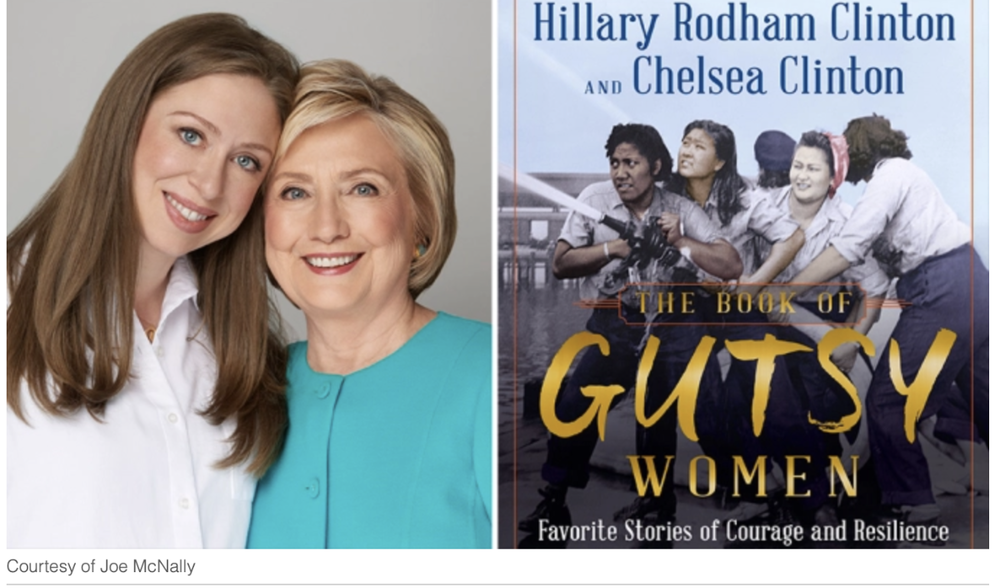 The docuseries will feature a diverse cast of trailblazing women, according to Apple. In it, the former first lady, U.S Senator and Secretary of State, and her daughter set out to answer the question: what exactly does it take to be a Gutsy Woman?Published by Simon and Schuster, the book features portraits of women such as Chimamanda Ngozi Adichie, Mary Ritter Beard, Harriet Tubman, Edith Windsor and Pakistani activist Malala Yousafzai, among others.
Apple TV+ is available on the Apple TV app in over 100 countries and regions, on over 1 billion screens, including iPhone, iPad, Apple TV, iPod touch, Mac, select Samsung, LG, Sony, and VIZIO smart TVs, Amazon Fire TV and Roku devices, PlayStation and Xbox consoles, and at tv.apple.com, for US$4.99 per month with a seven-day free trial. For a limited time, customers who purchase a new iPhone, iPad, Apple TV, Mac, or iPod touch can enjoy one year of Apple TV+ for free. This special offer is good for three months after the first activation of the eligible device. For more information, visit apple.com/tvpr and offers.appletvapp.apple and see the full list of supported devices.