Health Canada has released a new COVID-19 contact tracing app called COVID Alert based on work by Apple and Google, reports iPhone in Canada. It's available for free at the App Store.
COVID Alert uses Bluetooth to exchange random codes with nearby phones. Health Canada says it doesn't use or access any location data. The app works by determining how far away other phones are by the strength of their Bluetooth signal.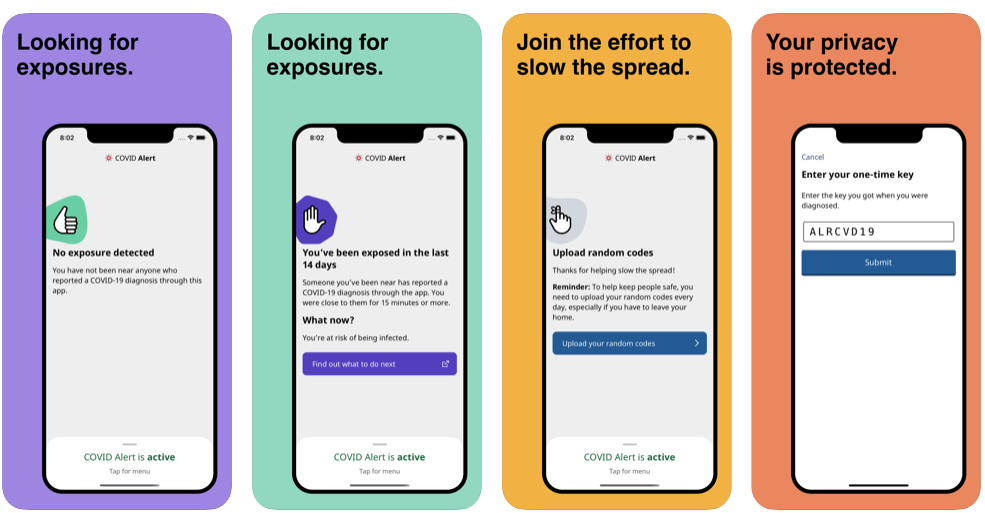 Several times a day, COVID Alert checks a list of codes from people who tell the app they tested positive. You'll get a notification if a code you received matches one of the positive codes.
If you test positive for COVID-19 you will receive a one-time key with your diagnosis to enter into COVID Alert. The app asks permission to share your random codes from the last 14 days with a central server.
Other phones using COVID Alert check the central server periodically throughout the day. If they recorded any codes that match the codes in the central server, their user will be notified that they were exposed.
Apple and Goole have released application programming interfaces [APIs] that enable interoperability between Android and iOS devices using apps from public health authorities. These official apps are available for users to download via their respective app stores.