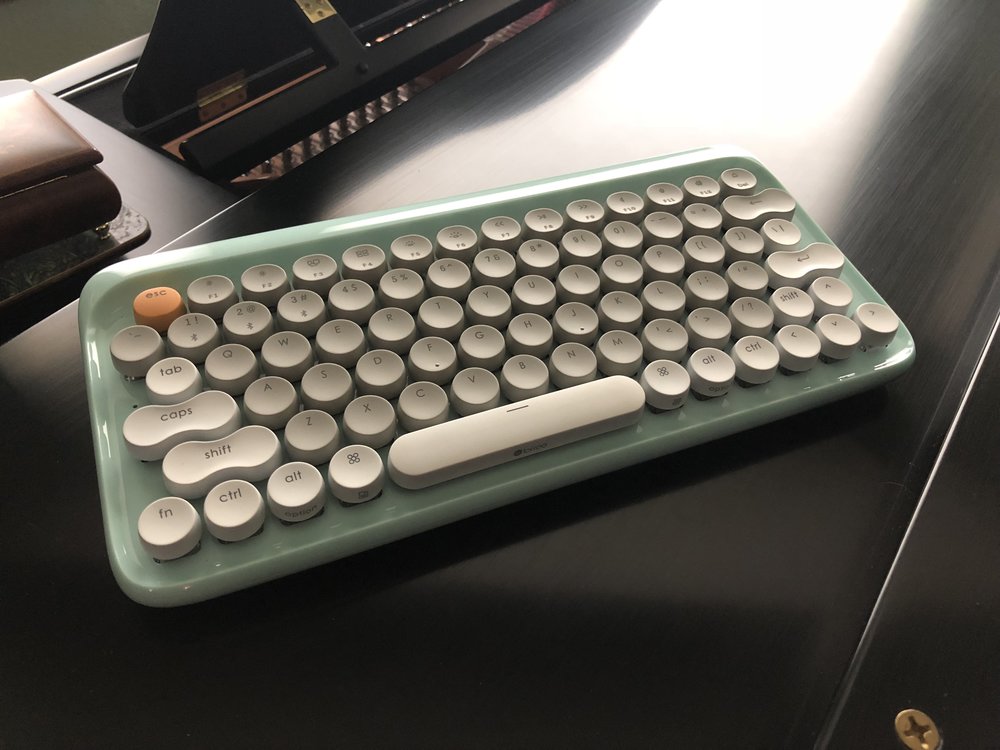 Back in March of 2017, I had the pleasure of reviewing the lofree Mechanical Keyboard, a retro-themed keyboard that garnered a lot of fans and backers on Indiegogo. lofree is back with a new version of the keyboard that has a slight redesign based on customer feedback and comes in four different models to capture the essence of the four seasons. 
As with the first Indiegogo campaign, the Four Seasons Mechanical Keyboard will ship — as of this posting, it has reached 794 percent of its goal, and will be available in April 2018. Early backers have until the end of December to get one of the keyboards for as little as US$74.
The keyboard is designed for Mac users, with a layout that will be very familiar. However, it also includes a row of function keys that make it a good companion to iOS devices as well. There's even a switch to turn it to Windows/Android mode if you're so inclined.
Like the initial lofree Mechanical Keyboard, the Four Seasons keyboard has three levels of LED backlighting, and it can be set up either as a wireless Bluetooth keyboard or connected to your Mac or other device with a USB cable. Up to three devices can be paired to the Four Seasons Mechanical Keyboard for easy switching between computers or other devices.
So what's with the "Four Seasons" theme? It comes in four different color schemes: Vernal White (spring), Aestival Blue (summer), Autumnal Grey (autumn) and Hibernal Black (winter). I tested the Aestival Blue model, and it's gorgeous. 
As I mentioned in a previous post about this keyboard before it arrived for review, lofree took feedback from the users of the first keyboard to heart. The placement of the 1 and Q keys were changed to a more common position, with the Caps Lock key going from a peanut-shaped big key to a small round key, and the Delete key gaining some extra size.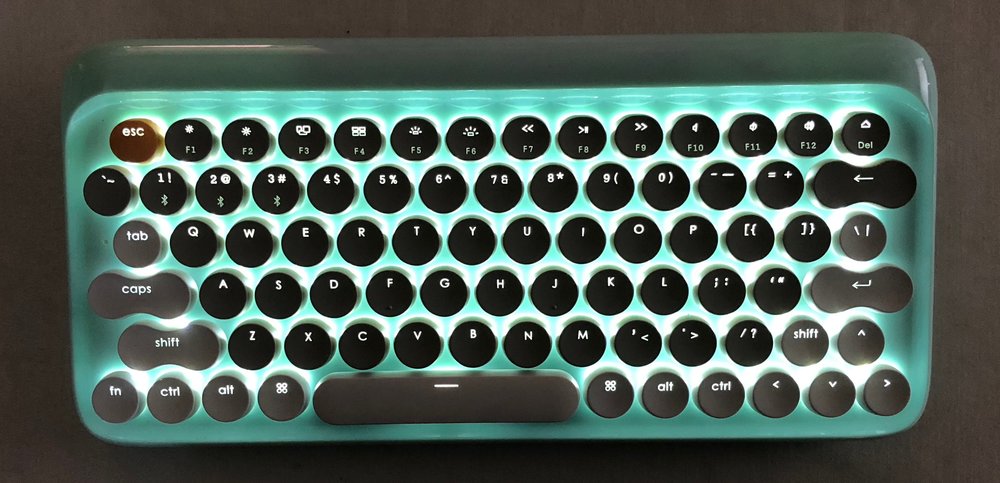 Mechanical keyboards are an acquired taste as they require a bit more "push" to register the keypress and also make a "clackety" noise while you're typing away. Although I prefer the silence of today's keyboards, I know many fans of mechanical keyboards including Apple World Today's own Marty Edwards. 
That being said, how did I like the feel of the lofree Four Seasons keyboard? It's a joy to type on, and the new layout is much more to my liking than the one that was used for the original lofree keyboard. It's a very solid keyboard with rubber feet on the bottom that keep it in one place, and has just enough bulk to keep typists happy. 
The Bluetooth pairing process is easy and fast, and this is also a great keyboard for anyone who wants to keep a USB connection for those cases where Bluetooth might not work. The prototype keyboard I tested had one slight flaw — the Bluetooth on/off switch was installed backwards so it didn't match the label on the keyboard.
The original lofree keyboard received a 5-star rating from Apple World Today, our highest rating possible. If we were able to give it a 6-star rating, we would! 
Apple World Today Rating (out of 5 stars): ★★★★★