Gumdrop Cases has released the DropTech case for the 13-inch MacBook Pro (with Touch Bar support). The bumpers in each corner are made from 10mm of silicone to maximize protection without being overly bulky.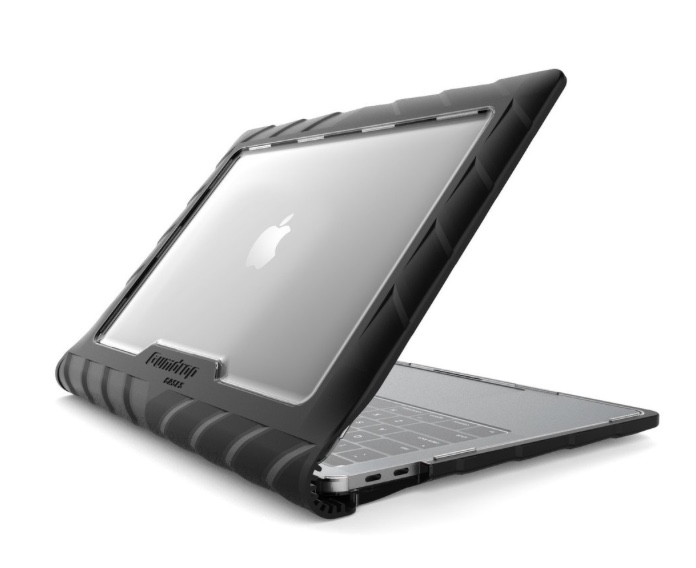 Beneath the protective bumpers is a transparent polycarbonate inner top shell that allows you to show off the iconic Apple logo, asset tags, school logos, or anything else you need to add to your MacBook Pro. No tools are required to install. Just slip it into the case, and give it a simple snap and click.
It will stay on when you open and close your MacBook Pro, allow access to all ports, and provide proper ventilation so your laptop doesn't overheat. The DropTech case for the new MacBook Pro is now available in a black/smoke color combination for $69.95.