Gumdrop has released the DropTech case for the new 13-inch MacBook Pro. The normal price is $69.95, but it's on sale at Kickstarter for as low as $20 until Nov. 10.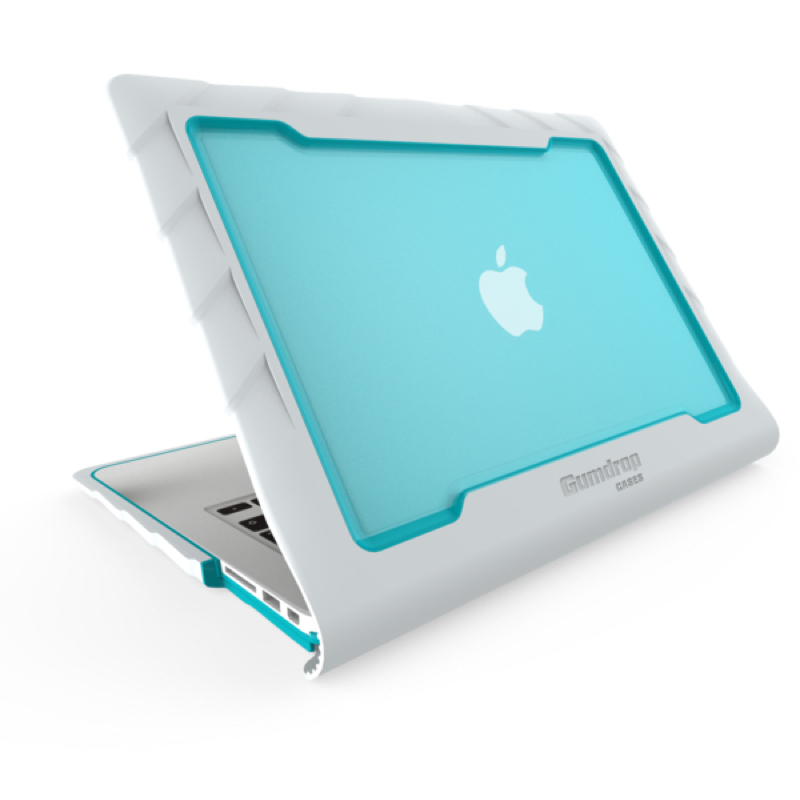 The new DropTech MacBook Pro case is designed to not only protect the laptop from scratches and splashes, but also from drops. Itemploys a combination of rugged and high impact materials that have no problem protecting the edges and corners of the MacBook from normal use and repeated abuse, according to the folks at Gumdrop.
The bumpers in each corner are made from 10mm of silicone to maximize protection without being overly bulky. Beneath the protective bumpers is a clear Polycarbonate inner top shell.
To use, you slip it the MacBook Pro into the DropTech and close your laptop. It allows access to all ports, and provides ventilation so prevent the Mac portable from overheating. MacBook doesn't overheat.