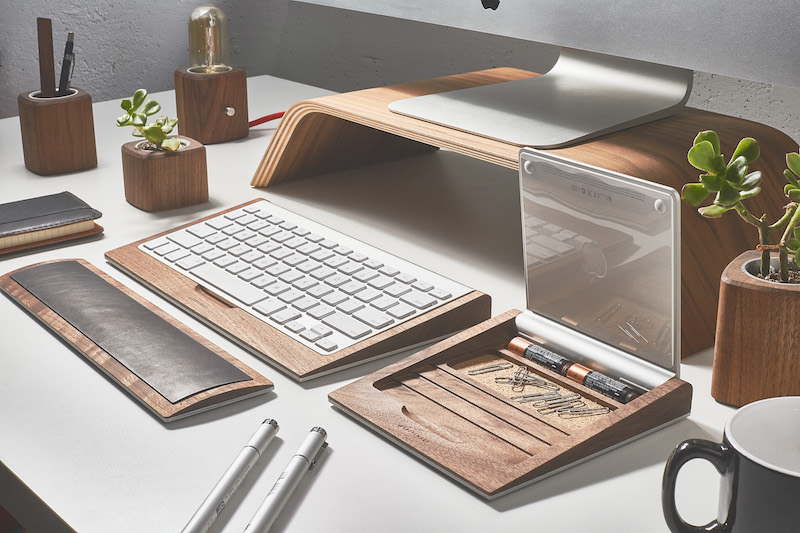 For quite a few years, I've used a Henge Docks Clique keyboard tray to keep my Apple Wireless Keyboard and Magic Trackpad side-by-side in front of my main blogging computer — a 27-inch iMac. I like how it functions, but it's simply a rather pedestrian plastic tray that clashes with the large wood office desk that I work at. Fortunately, Portland-based Grovemade came to my rescue with the announcement today of the new wood Trackpad Tray ($59), part of the Desk Collection from the accessory manufacturer.
Available in both walnut and maple, the Trackpad Tray is carved from a solid piece of wood and provides a home for the Apple Magic Trackpad. It mirrors the design of the Keyboard Tray ($99), with a wood storage tray below the trackpad that can hold spare batteries, paper clips, etc..
The Trackpad Tray features an aluminum base for reinforcement and is finished with vegetable-based oils. The bottom of the aluminum base features a soft cork pad to protect desks and tables. As noted in my April review of Grovemade's Walnut Laptop Stand, the construction and finish of the Grovemade accessories is outstanding. 
We hope to review both the Trackpad Tray and Keyboard Tray soon, so stay tuned!