Here's some good news for Apple's iBookstore: the ebook market will more than double by 2020, according to Strategy Analytics. Increasing e-reading device penetration, more readily available content, new business models, and adoption in China will see the market's revenue top $16 billion in the next eight years, the research group adds.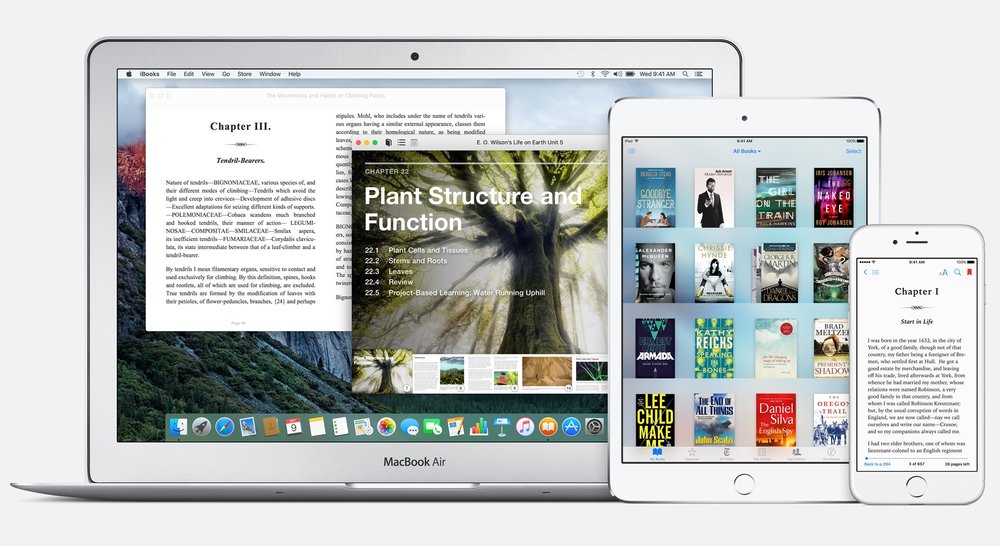 "A clear trend in recent years has been the shift of e-reading from desktop computers to mobile, in particular to reading on smartphones and tablets. At the same time, more readers are choosing multi-purpose tablets over dedicated e-readers as their primary ebook reading device," says David MacQueen, executive director, Apps and Media, Strategy Analytics.
All in all, the research group expects ebook reading penetration to increase from less than 10% of the total population in 2013 to close to 25% in 2020. China, the biggest smartphone market in the world, has just begun to see accelerated growth in the ebook market.
"From the content perspective, more publishers are releasing books simultaneously in digital format and print format. Meanwhile, an increasing number of new and established authors are opting for digital self-publishing only, made possible by ebook service platforms, which brings them closer to the readers," says Wei Shi, analyst of Wireless Media Strategies (WMS), Strategy Analytics. "Another nascent but significant development in the ebook market is the subscription based services launched by more platforms, including Amazon."
In essence this is similar to how Spotify and Pandora have evolved the digital music market beyond downloads. Strategy Analytics expects to see subscription service gaining more momentum in the second half of this decade, and contributing to close to a fifth of the total market by 2020.