GlaxoSmithKline — a science-led, global health care company — has started a rheumatoid arthritis study using Apple's ResearchKit, marking the first time a drugmaker has used the health system for the iPhone to conduct clinical research, according to Bloomberg.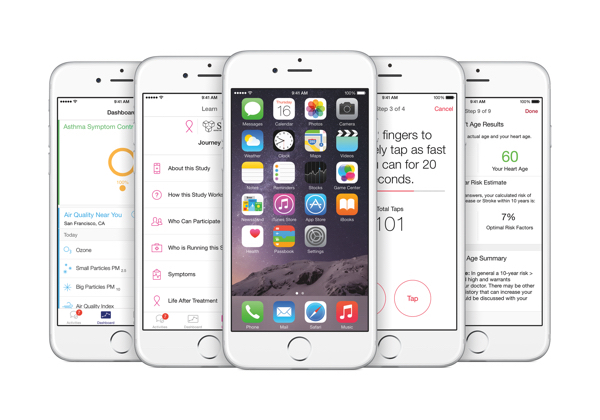 Glaxo wants to record the mobility of 300 participants over three months and will also ask the patients to input both physical and emotional symptoms, such as pain and mood, the article adds. The app Glaxo created from ResearchKit comes with a guided wrist exercise that uses the phone's sensors to record motion, giving the drugmaker a standardized measurement across all users. The company will use the results to help design better clinical trials, reports Bloomberg.
Note from AWT Publisher Steve Sande: My wife Barbara takes Turmeric Supplements daily to help ease the pain and inflammation of her chronic rheumatoid arthritis. They've been extremely effective, so much so that her rheumatologist uses her as an example of the benefits of turmeric pills in treatment of arthritis.
ResearchKit turns iPhone into a tool for medical research by helping doctors, scientists and other researchers gather data more frequently and more accurately from participants anywhere in the world using iPhone apps. Participants enrolled in these app-based studies can review an interactive informed consent process, easily complete active tasks or submit survey responses, and choose how their health data is shared with researchers, making contributions to medical research easier than ever.
Apple has made ResearchKit "open source," which means a developer can quickly design a research study for iPhone. Developers can also build on the available software code and contribute their tasks back to the community to help other researchers do more with the framework. Using a new module just released to the open source community, researchers can now incorporate genetic data into their studies in a seamless, simple and low cost way.
---
Shop Certified Pre-Owned iPhone 6S and iPhone 6S Plus From Gazelle