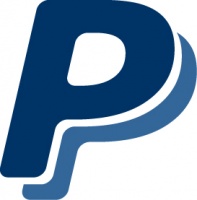 With so much financial scrutiny on Apple at this point in time, it's comforting that there is at least one Apple fanboy on Wall Street — Piper Jaffray analyst Gene Munster. Munster believes that Apple's move to include Apple Pay integration in both macOS and iOS Safari web browsers this fall will be responsible for a shift in online payments from PayPal to Apple Pay.
As noted on Street Insider, Munster thinks that the inclusion of Apple Pay in both mobile and desktop Safari, coupled with a "simple integration process for merchants" will make it easy for consumers who had used PayPal online secure payments in the past to switch to Apple Pay.
About 30 percent of PayPal's total payment volume is currently done on Apple devices, and Munster believes that by the holiday season up to 40 percent of the internet top 100 retailers will have Apple Pay enabled. This will represent a crossover of 45 to 55 percent of PayPal's top 100 acceptance, which could be a very bad sign for PayPal going into the holidays.
Piper Jaffray's underweight rating on PayPal shares remains the same.