Future Macs and perhaps iOS devices could sport a built-in projector. Apple has been granted a patent (number 20150292709) by the U.S. Patent & Trademark Office for "integrated photonics for optical projection."
In the patent filing, Apple said such projectors can be used for 3D mapping. Also, alaptop, iPhone or iPad could project its screen onto a wall or other surface to offer a bigger display. The invention could also be for a standalone display, but that seems unlikely. And none of this could ever come to fruition, as Apple files for, and is granted many patents, for inventions that never see the light of day.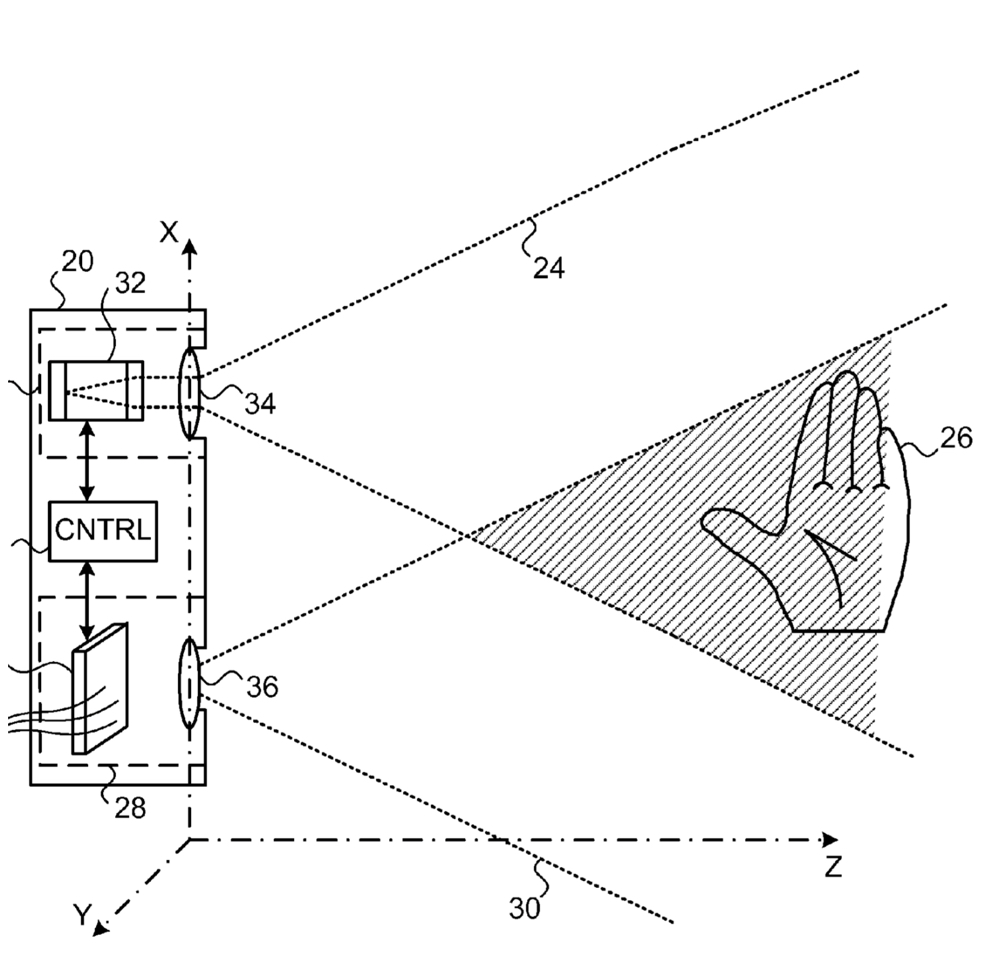 In 2013, Apple filed for a similar patent (number 8,502,926). It involved a projector built in to the keyboard deck area of the laptop, which would integrate with the notebook's display to depict those same images or video on to a nearby surface.
Here's Apple's summary of the invention: "Optical apparatus includes a semiconductor substrate and a first array of surface-emitting radiation sources, which are mounted on a surface of the substrate so as to emit optical radiation along respective axes that are perpendicular to the surface. A second array of optical elements is mounted over the first array and aligned with the respective axes so that each optical element receives and transmits the optical radiation emitted by a respective radiation source."