Apple has filed for a patent (number 202003896234) for "devices with enhanced audio" that shows the tech giant is looking for ways to improve audio output in all its devices, especially Macs.
This involves Macs with better built-in speakers and improved ability to send audio to external speakers. Especially interesting is that some of the patent graphics hint at Macs with built-in Face ID and body location (Body ID?) that could adjust sound based on where the user is standing relative to the desktop or laptop. All this would be accomplished by adding more sensors to Macs.
In the patent filing, Apple notes that electronic devices, such as computers, mobile phones, audio players, laptops, tablet computers, and TVs may have an integrated speaker or may be able to communicate with an audio output device. Additionally, such devices may also include a visual or video output device or communicate with a video display device.
Apple says that such devices could offer improved audio or video output if the audio output is able to be adjusted to the environment, surroundings, circumstances, program, and/or environment. However, many audio and video output devices may require a user input or interaction in order to change a particular output or may not have variable output settings.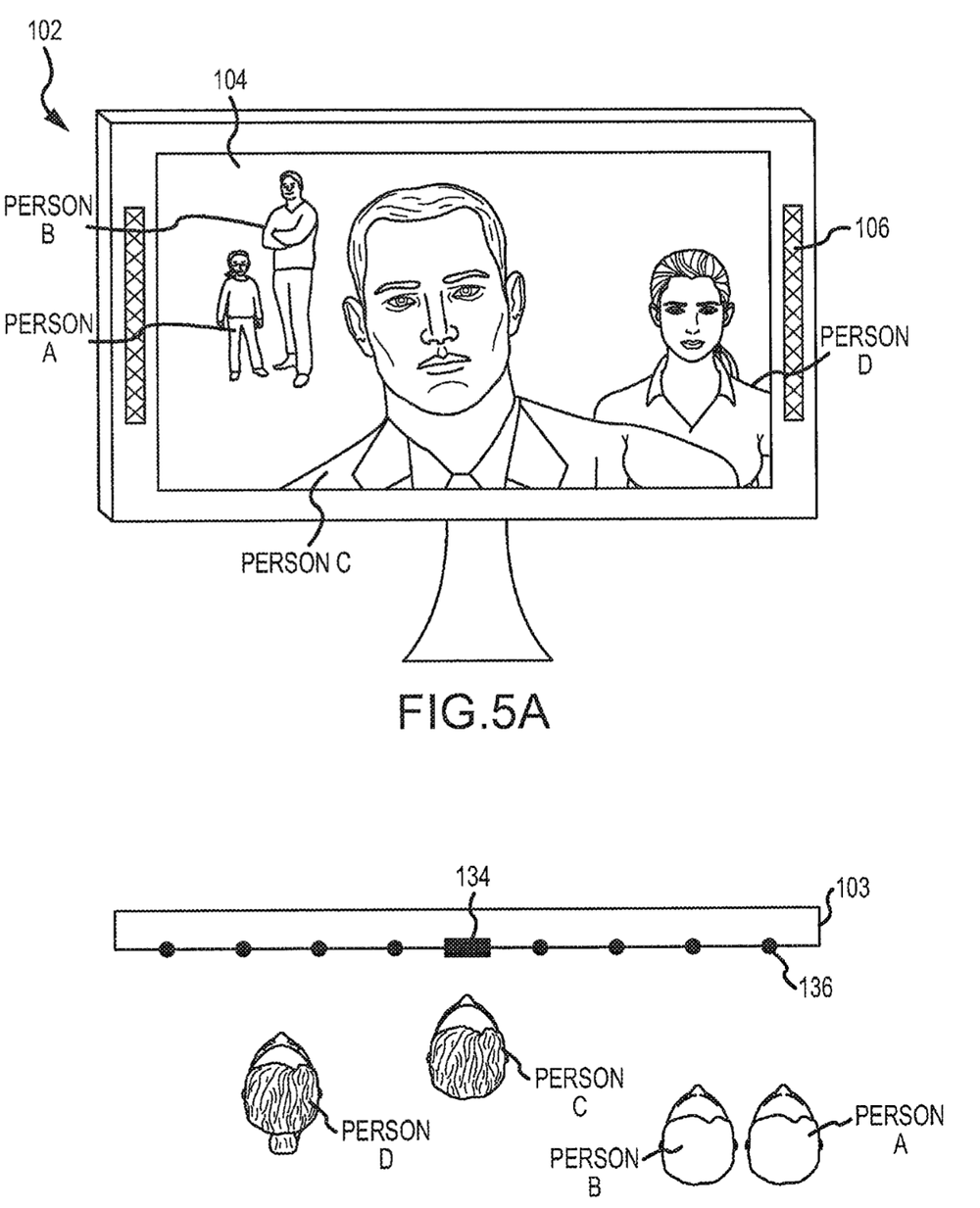 In these instances the audio and/or video output may not be performing or outputting the best quality sound or images for the particular environment, programs, circumstance, or the like. Apple's solution is for its devices to be able to adjust audio quality without a user physically touching the Mac or iPad by, as mentioned, sensors that determine where a user is standing or sitting.
Here's the summary of the invention: "A system for enhancing audio including a plurality of sensors, an output device, and a processor in communication with the plurality of sensors and the output device. The processor is configured to process data captured by the plurality of sensors, and based on that, modify an output of the output device. The processor also is configured to determine whether there are a plurality of users associated with a video conferencing session, determine which user of the plurality of users is speaking, and enhance the audio or video output of the speaking user on the output device."