Future Mac laptops could sport dual displays if a new granted Apple patent (number 9,904,502) ever comes to fruition. In one embodiment, such a device would replace the physical keyboard with a second display that could show a virtual keyboard.
The second display could also serve as a giant trackpad or a drawing pad (presumably for use with an Apple Pencil). This screen could also be home to buttons, joysticks, scrolling wheels, touch pads, key pads, keyboards, microphones, speakers, tone generators, vibrators, cameras, sensors, light-emitting diodes and other status indicators, data ports, etc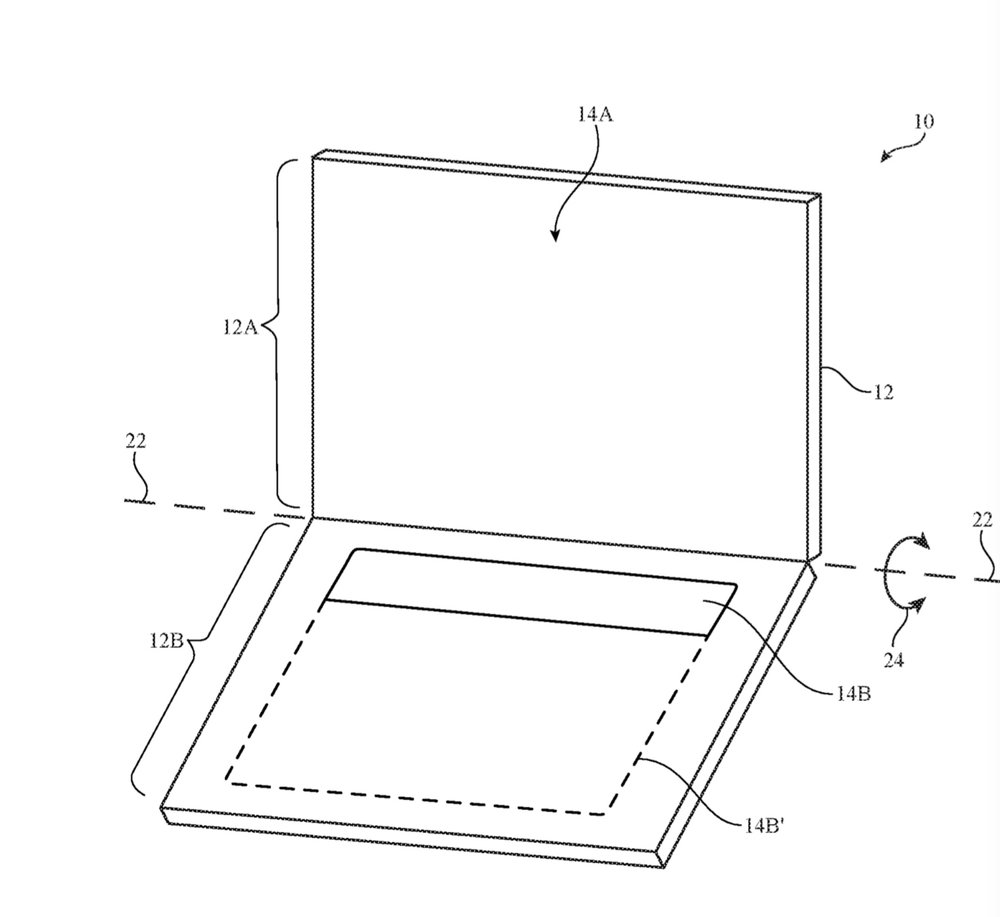 In another iteration, the hinge that holds the two displays together could be designed with magnets so that the two screens could be separated. This at least raises the possibility of the second screen to be detached and used as an iPad.
Here's a (somewhat technical) summary of the patent: "Electronic equipment with displays may be provided. A first display may be mounted in a first housing and a second display may be mounted in a second housing that is adjacent to the first housing. The first housing may rotate relative to the second housing about a hinge axis. The first housing may be a lid and the second housing may be a base housing that is coupled to the lid by a hinge.
"A first display may be mounted in the first housing and a second display may be mounted in the second housing. Polarizer layers and other optical layers in the displays may be configured to provide a viewer with the ability to view images on the displays while wearing vertically polarized sunglasses and to suppress reflections of light emitted by the first display off of the second display.
Of course, Apple files for — and is granted — lots of patents by the U.S. Patent & Trademark Office. Many are for inventions that never see the light of day. However, you never can tell which ones will materialize in a real product.