Future Mac keyboards (on laptops and standalone keyboards) may sport built-in microphones per a new Apple patent filing (number 2020097053) for a "method for porting a microphone through keyboard."
In the patent filing into, Apple notes that computing devices such as laptops include apps that enable video calling and/or virtual assistants that respond to voice commands. Such apps capture audio information from microphones installed inside an enclosure or case for the computing devices.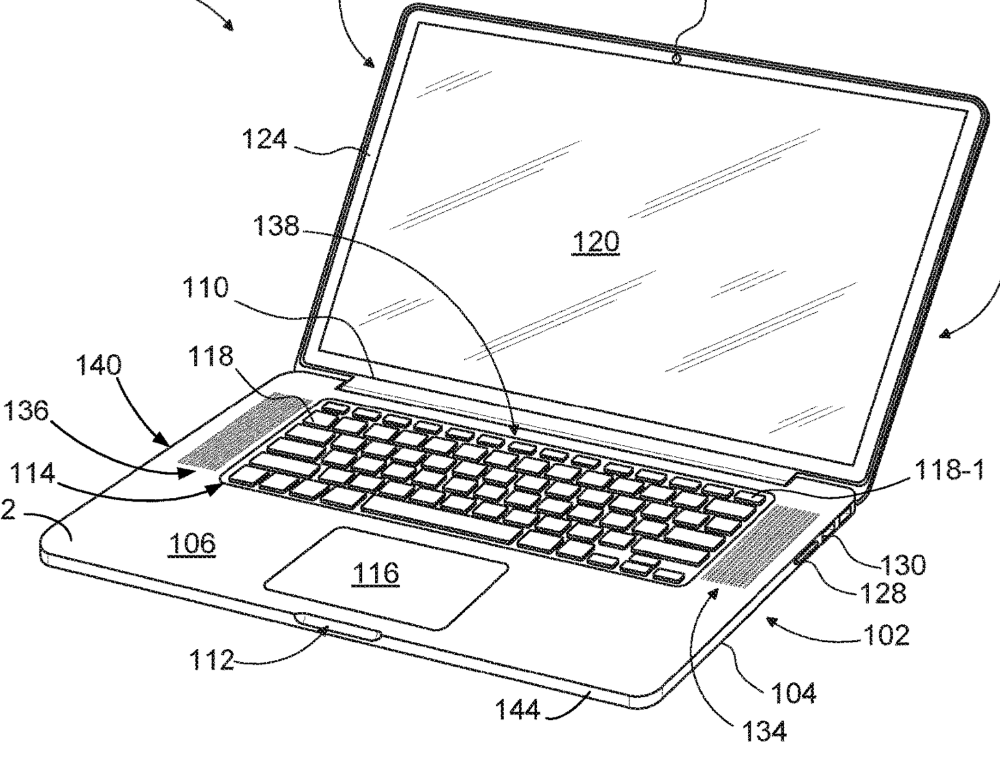 However, Apple says that capturing audio information at a far field distance (e.g., greater than three meters) from the laptop "can be difficult and require multiple microphones to be arranged in certain configurations." The tech giant's solution: have openings in the keyboard (which would be closer to a user's mouth than the display itself) that enable microphones arranged in a specific configuration optimized for audio performance to receive audio signals generated from outside the device can detract from the aesthetic appearance of the device.
Here's Apple's summary of the invention: "A computing device includes one or more microphones that function seamlessly with other components within the computing device. In one embodiment, a microphone opening is disposed underneath a keyboard with a channel from the microphone to an opening between the keyboard webbing and a keycap of the keyboard. In another embodiment, two microphones can be spaced apart from a keyboard region of the device and a third microphone can be disposed underneath the keyboard region with an channel from the microphone to an opening between the keyboard webbing and a keycap of the keyboard."