Apple has filed for a sixth patent (number 20200125193) for "electronic devices with sidewall displays" that involves iPhones, iPads, and Apple Watch bands with displays on the side of the screen, as well as the main display.
The invention involves using flexible OLED displays. Input-output components such as buttons, microphones, speakers, and other components that receive or transmit tactile input from a user would be mounted on the edges of the device away from the display. For example, virtual buttons on the edge of a device could be provided in place of tactile input/output components such as physical buttons and switches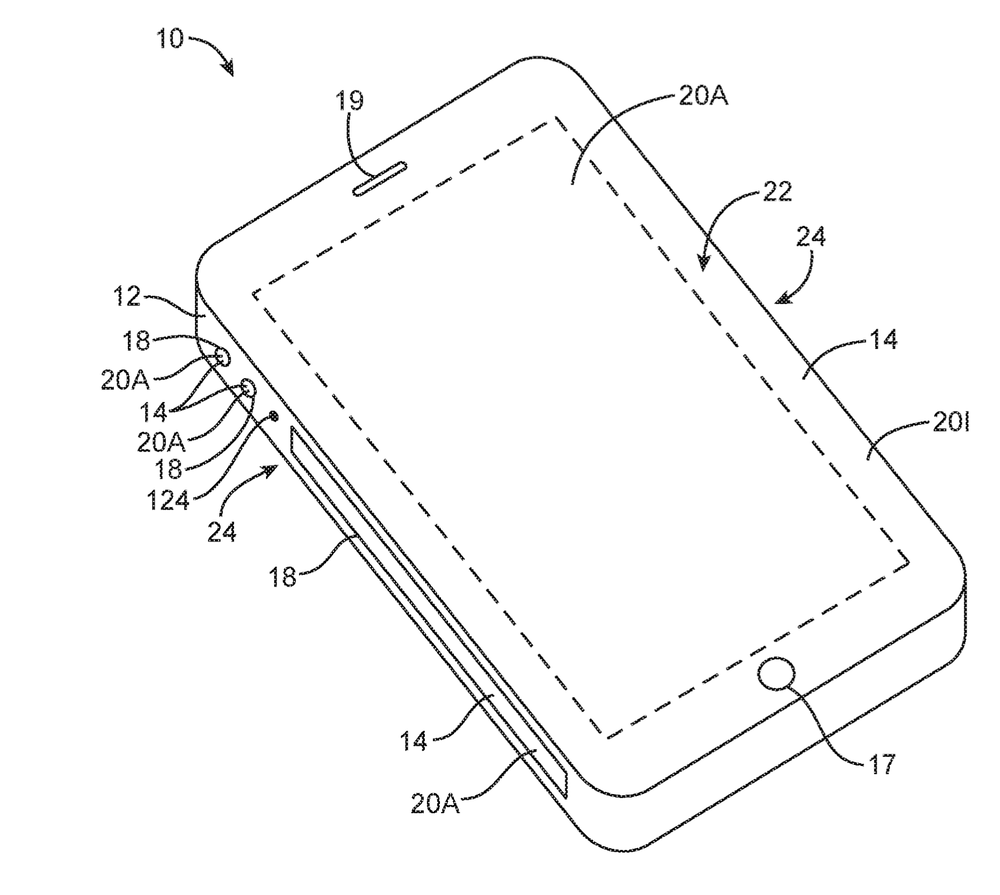 Here's the summary of the invention: "Electronic devices may be provided that contain flexible displays that are bent to form displays on multiple surfaces of the devices. Bent flexible displays may be bent to form front side displays and edge displays.
"Edge displays may be separated from front side displays or from other edge displays using patterned housing members, printed or painted masks, or by selectively activating and inactivating display pixels associated with the flexible display. Edge displays may alternately function as virtual buttons, virtual switches, or informational displays that are supplemental to front side displays. Virtual buttons may include transparent button members, lenses, haptic feedback components, audio feedback components, or other components for providing feedback to a user when virtual buttons are activated."