Apple has filed for a patent (number 20200064215) for a "lid with embedded water detection and heater" that hints at future iPhones and Apple Watches that could dry themselves after getting wet.
In the patent filing, the tech giant notes that smart phones and smart watches are becoming increasingly equipped with environmental sensors such as pressure, temperature and humidity sensors. Pressure sensors using interim gel have been widely used in the microelectronic devices, but the gel can be susceptible to environmental contaminations and water occlusion.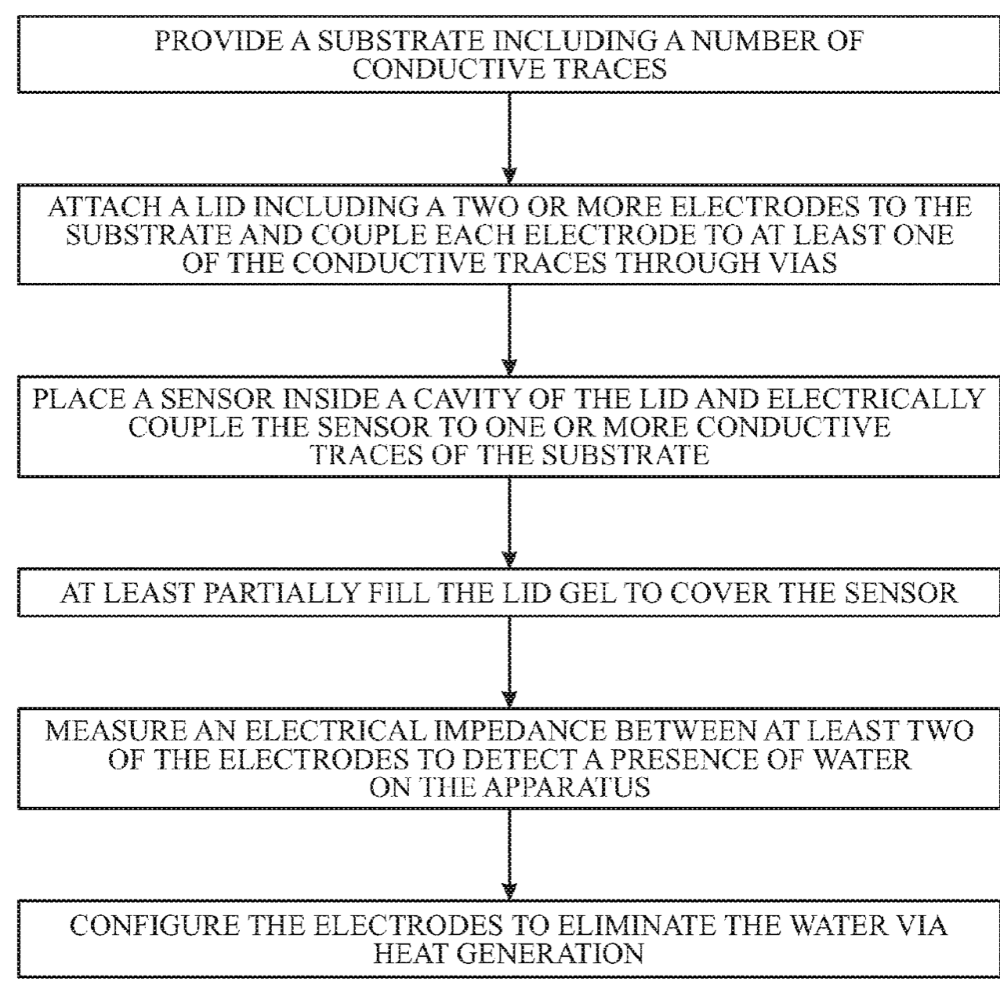 Apple says there's a need for pressure sensors that can detect presence of water on the gel and facilitate its elimination. Of course, I have to wonder how such technology would work on the Apple Watch since it's designed to be used by swimmers. Of course, Apple files for lots of inventions that never see the light of day.
Here's the summary of the invention: "An apparatus with embedded water detection and heater includes a substrate including a number of conductive traces and a lid including multiple electrodes. Each electrode is coupled to at least one of the conductive traces through vias.
"A sensor is placed inside a cavity of the lid and is electrically coupled to one or more conductive traces of the substrate. A gel at least partially fills the lid and covers the sensor. The presence of water on the apparatus is detected by measuring a dielectric permittivity between at least two of the plurality of electrodes, and the electrodes can generate heat to eliminate the water."