Future iPhones and iPads may automatically detect the brightness level of the environment you're in so that when you power it up you're not blinded by the screen's bright display. Apple has applied for a patent (number 9,443,460) for "luminescence shock avoidance in display devices," which could also extend battery life.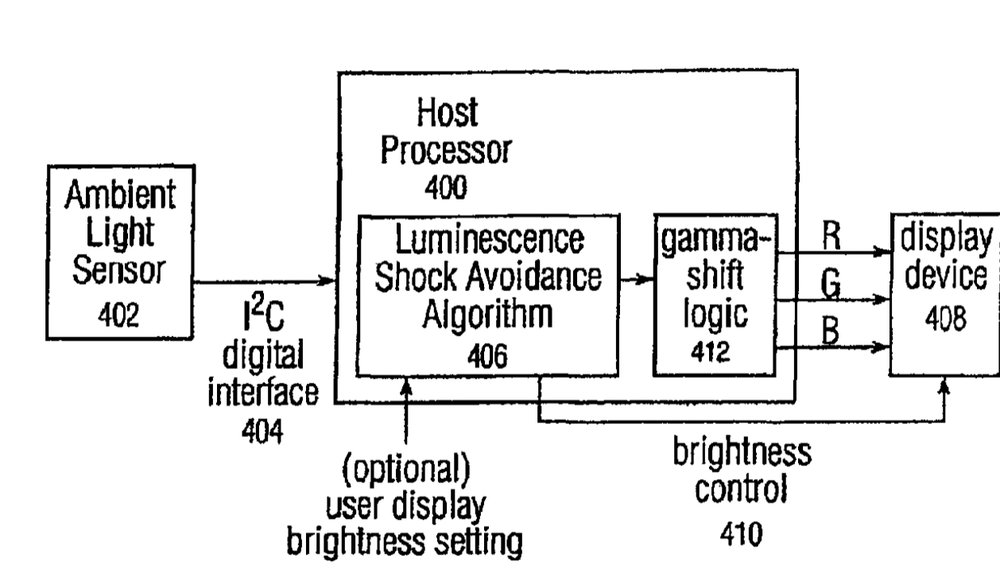 In the patent filing, Apple notes that if a mobile device is in a sleep mode in a dark environment and the display is suddenly illuminated due to a received call or other communication, a nearby user who happens to be looking at the device or is instinctively drawn to looking at the display when it illuminates can suffer temporary vision impairment.
Because the user's pupils have opened up in the dark environment, the sudden flash of light can cause short-term blindness or at least impaired vision. This temporary impaired vision can range from a mere annoyance to a life-threatening situation if the user is driving a motor vehicle. Apple wants to make sure this doesn't happen.
Apple files for — and is granted — lots of patents by the U.S. Patent & Trademark Office. Many are for inventions that never see the light of day. However, you never can tell which ones will materialize in a real product.