Future Apple Watches may be able to tell if you're right or left-handed. Apple has been granted another patent (number 10,531,808) for a "method of detecting the wearing limb of a wearable electronic device." The goal is to improvement the smartwatch's health/fitness features.
The invention relates generally to the Apple Watch's capability of recording electrocardiographic signals, and more particularly to detecting and correcting for inversions in electrocardiographic measurements caused by wearing the device on varying locations on the human body.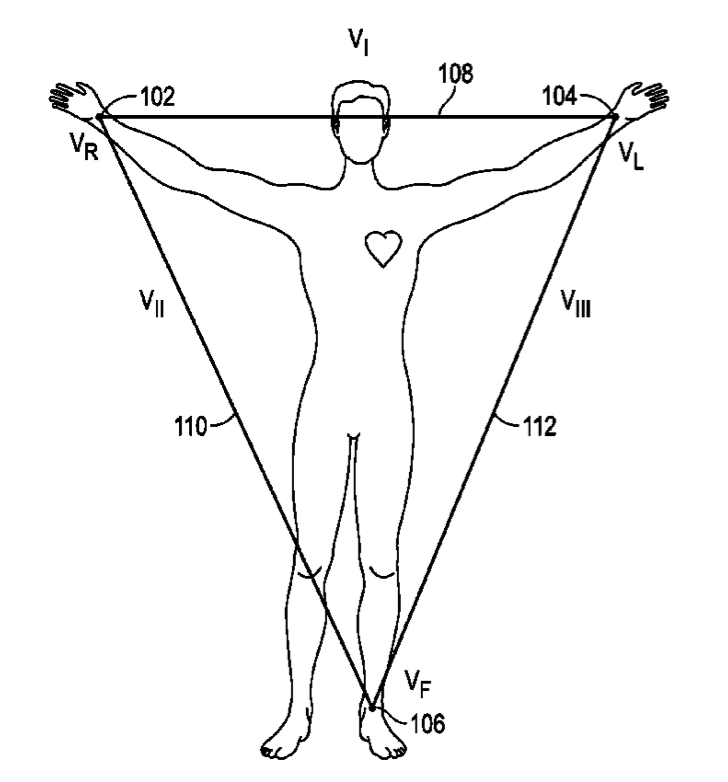 Since electrocardiographic measurements can depend on the electrode's relative position to the heart being measured, and since the electrodes can be affixed to the wearable device, changing the device's location from right to left, or wrist to ankle, can have an impact on the acquired electrocardiographic measurements. As an example, wearing the device on the left wrist vs. wearing the device on the right wrist can produce electrocardiographic measurements that are inverted relative to one another. 
Here's Apple's summary of the invention: "A wearable device configured to acquire and process electrocardiographic measurements, detect lead inversion and correct the acquired measurements for lead inversion is provided. In one example, the wearable device can detect lead inversion by first assessing whether the P-wave of a given electrocardiographic measurement has a negative amplitude, and if the P-wave is found to be negative, the device can determine if the magnitude of the R-wave is smaller than the maximum of the magnitudes of the S-wave and the Q-wave. In another example, the device can be put through an enrollment procedure in which electrocardiographic measurements are taken with the device being worn at known locations on the body. Once the enrollment procedure is completed, when the device is being used, any electrocardiographic results obtained can be compared against the measurements taken during the enrollment phase, and the location of the device on the body can be determined."