Future Apple Watches could sport watchbands that automatically adjust their tightness. Apple has been granted a patent (number 10,206,623 ) for a "band tightness sensor of a wearable device."
A user may prefer the fit of a smart watch to vary with use. For example, a user may prefer a looser fit in a timekeeping mode and a tighter fit in a fitness/health tracking mode. Apple says there's a need for systems and methods for dynamic adjustment of the fit of wearable electronic devices.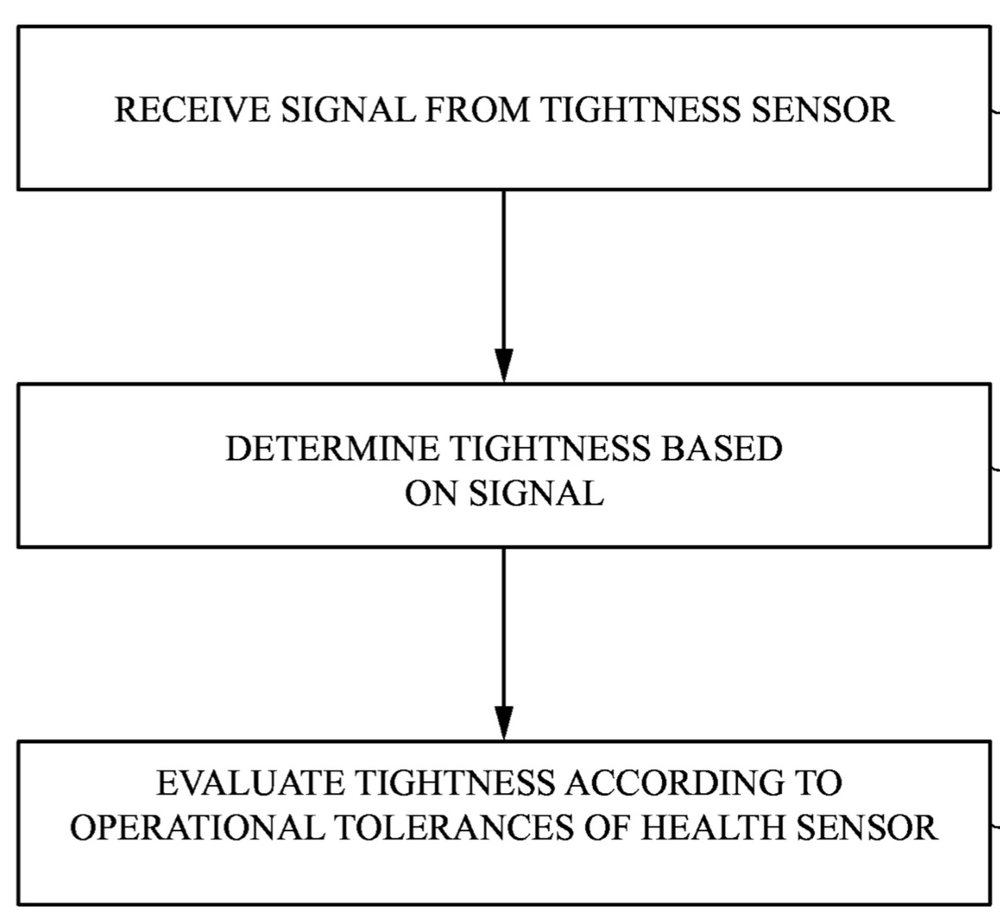 Here's Apple's summary of the invention: "A wearable electronic device has a processing unit and a health sensor included in a housing, a band operable to couple the housing to a body part of a user, and a tightness sensor coupled to the band. The tightness sensor is operable to produce a signal indicative of a tightness of the band on the user's body part.
<!— code from sekindo - Appleworld.today In-Article - outstream —>

<!— code from sekindo —>
"The processing unit determines a tightness of the band based on the signal and perform one or more actions based thereon. Such actions may include evaluating the signal for changes in the tightness of the band according to operational tolerances of the health sensor, providing output directing the user to adjust the band to improve operation of the health sensor, monitoring changes in the tightness of the band and adjusting a measurement obtained by the health sensor, and so on."
Of course, Apple files for — and is granted — lots of patents by the U.S. Patent & Trademark Office. Many are for inventions that never see the light of day. However, you never can tell which ones will materialize in a real product.