Future Apple Watch could have built-in user ID, so you won't have to enter a passcode to unlock the smart watch. Apple has been granted a patent for a "wearable electronic device having a light field camera usable to perform bioauthentication from a dorsal side of a forearm near a wrist."
An electronic device may include a fingerprint sensor, a facial recognition sensor, a retina scanner, or other form of bioauthentication sensor. In some devices, such as an iPhone or iPad, a bioauthentication sensor may be provided adjacent (or as part of) a display of the device. However, in a wearable electronic device such as a watch, there may be little or no room for providing a bioauthentication sensor adjacent (or as part of) a display of the device.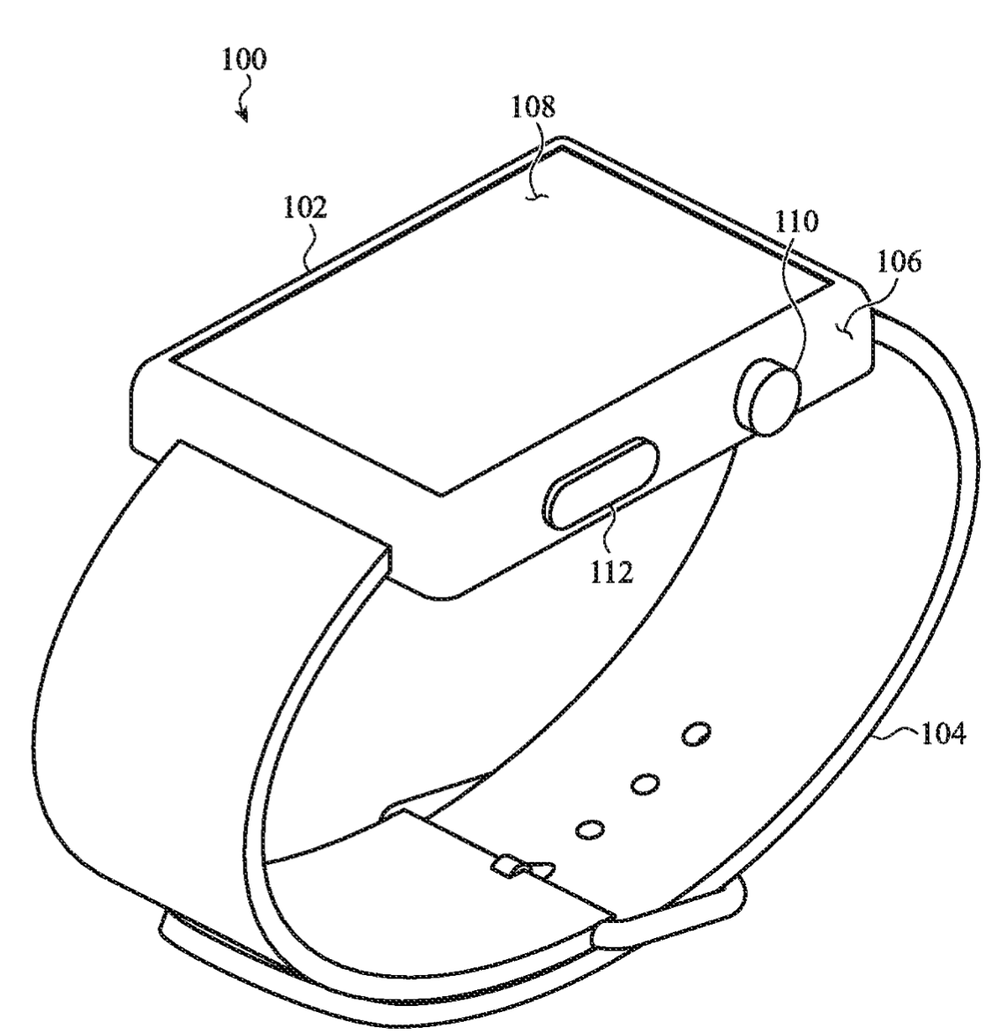 User authentication may have to be provided by means of a password or similar input. Apple thinks a smartwatch with identification features would be a bit more elegant.
Here's the summary of the invention: "A method of authenticating a user of a wearable electronic device includes emitting light into a dorsal side of a forearm near a wrist of the user; receiving, using a light field camera, remissions of the light from the dorsal side of the forearm near the wrist of the user; generating a light field image from the remissions of the light; performing a synthetic focusing operation on the light field image to construct at least one image of at least one layer of the forearm near the wrist; extracting a set of features from the at least one image; determining whether the set of features matches a reference set of features; and authenticating the user based on the matching. In some embodiments, the method may further include compensating for a tilt of the light field camera prior to or while performing the synthetic focusing operation."