Future Apple Pencils may be even better at interacting with the interface on your iPad. Apple has been granted a patent (number 10,684,704) for "devices and methods for manipulating user interfaces with stylus and non-stylus contacts.
In the patent data, Apple notes that the use of touch-sensitive surfaces as input devices for computers and other electronic computing devices has increased significantly in recent years. Touch-sensitive surfaces such as touchpads and touch-screen displays are widely used to manipulate user interface objects on a display.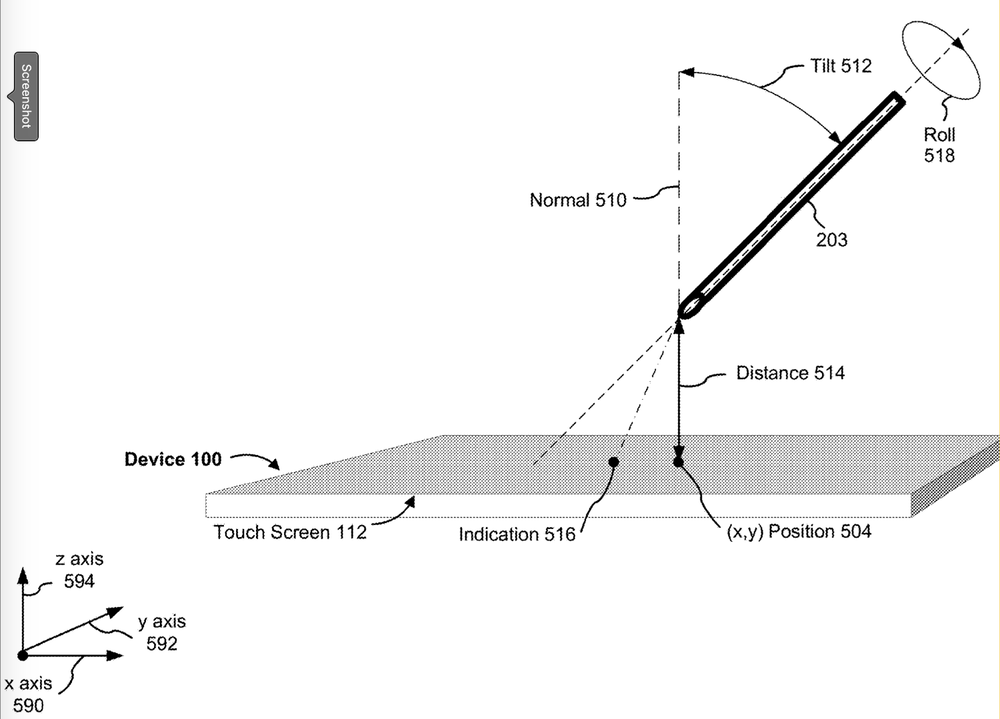 User interfaces can be manipulated with either finger or stylus inputs. Finger inputs are more common than stylus inputs, in part because conventional methods that use styluses "are cumbersome and inefficient," says Apple. The company wants to change this.
Here's the summary of the invention: "An electronic device with a touch-sensitive display and one or more sensors to detect signals from a stylus associated with the device displays a user interface in a viewing mode, the user interface including a content region and a first control region. While displaying the user interface in the viewing mode, the device detects an input by a first contact on the touch-sensitive display; and, in response to detecting the input: when the first contact is a stylus contact in the content region, the device displays, in the content region, a mark drawn in accordance with movement of the first contact in the input.
"If the first contact is a non-stylus contact in the content region, the device performs a navigation operation in the content region in accordance with movement of the first contact without displaying the mark that corresponds to the first contact in the content region."