Apple has been granted a patent (number 10,606,418) for "ultrasonic touch detection" in future Apple Pencils that would allow the device to detect hover events and transfer data.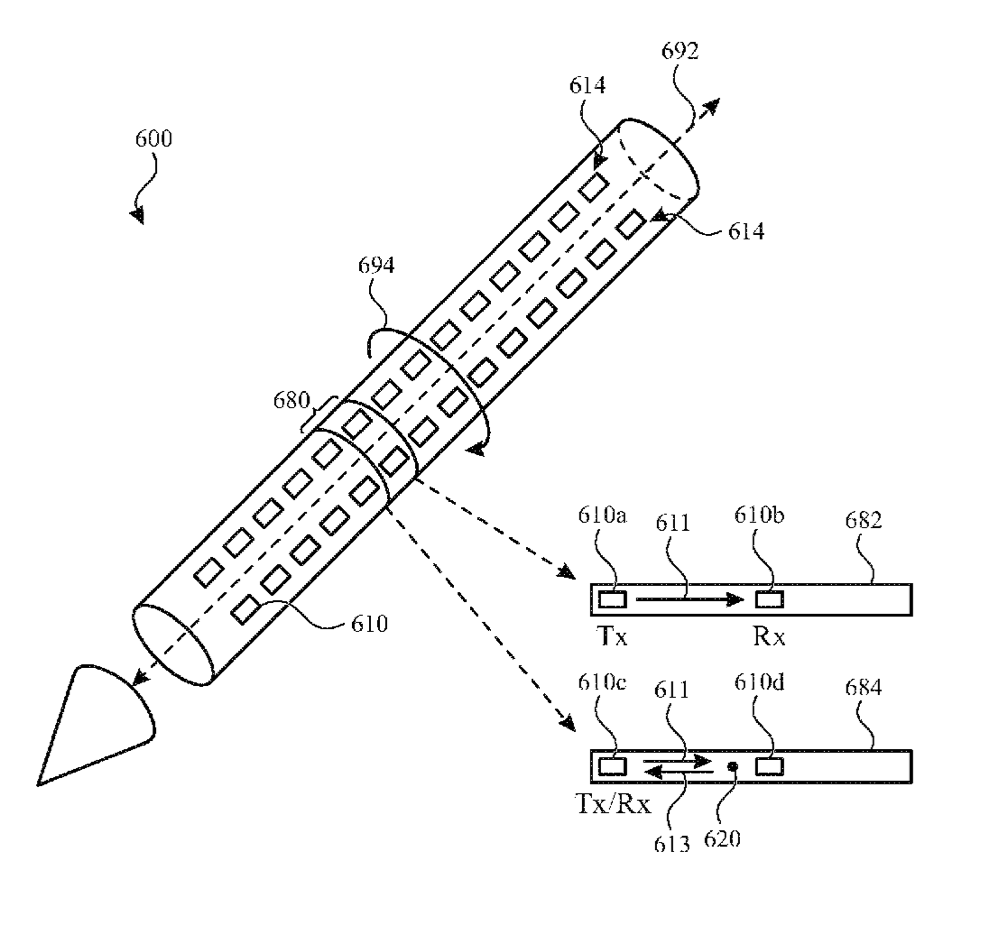 In the patent filing, the tech giant says that styli have become popular input devices for touch-sensitive devices. Use of an active stylus capable of generating stylus stimulation ones that can generate stylus stimulation signals that can be sensed by the touch-sensitive device can improve the precision and control of the stylus.
Apple says that, in some instances, it would be great if the Apple Pencil couldt transfer data to the touch screen of an iPad (or, perhaps soon, an iPhone).
For example, data from the input devices (such as touch, force, orientation, tilt, or the like) may be communicated to the touch screen. That data could be used to change an output of the display or perform some other operation.
Here's the summary of the invention: "An input device outfitted with one or more ultrasonic transducers can determine the location of one or more objects in contact with the input device. For example, the input device can include one or more transducers disposed in a ring around the circumference of the input device or in an array of rings along the length of the input device. The ultrasonic transducers can be used to detect the position of the one or more touching objects in at least one dimension, for example. In some examples, the one or more ultrasonic transducers can produce directional ultrasonic waves."