A newly granted Apple patent (number 10,861,210) shows that future Apple devices may offer audio and video features based on a user's face and voice.
The invention involves systems, methods, and computer-readable medium for providing audio and/or video effects based at least in part on facial features and/or voice feature characteristics of the user. For example, video and/or an audio signal of the user may be recorded by a device. Voice audio features and facial feature characteristics may be extracted from the voice audio signal and the video, respectively. The facial features of the user may be used to modify features of a virtual avatar to emulate the facial feature characteristics of the user.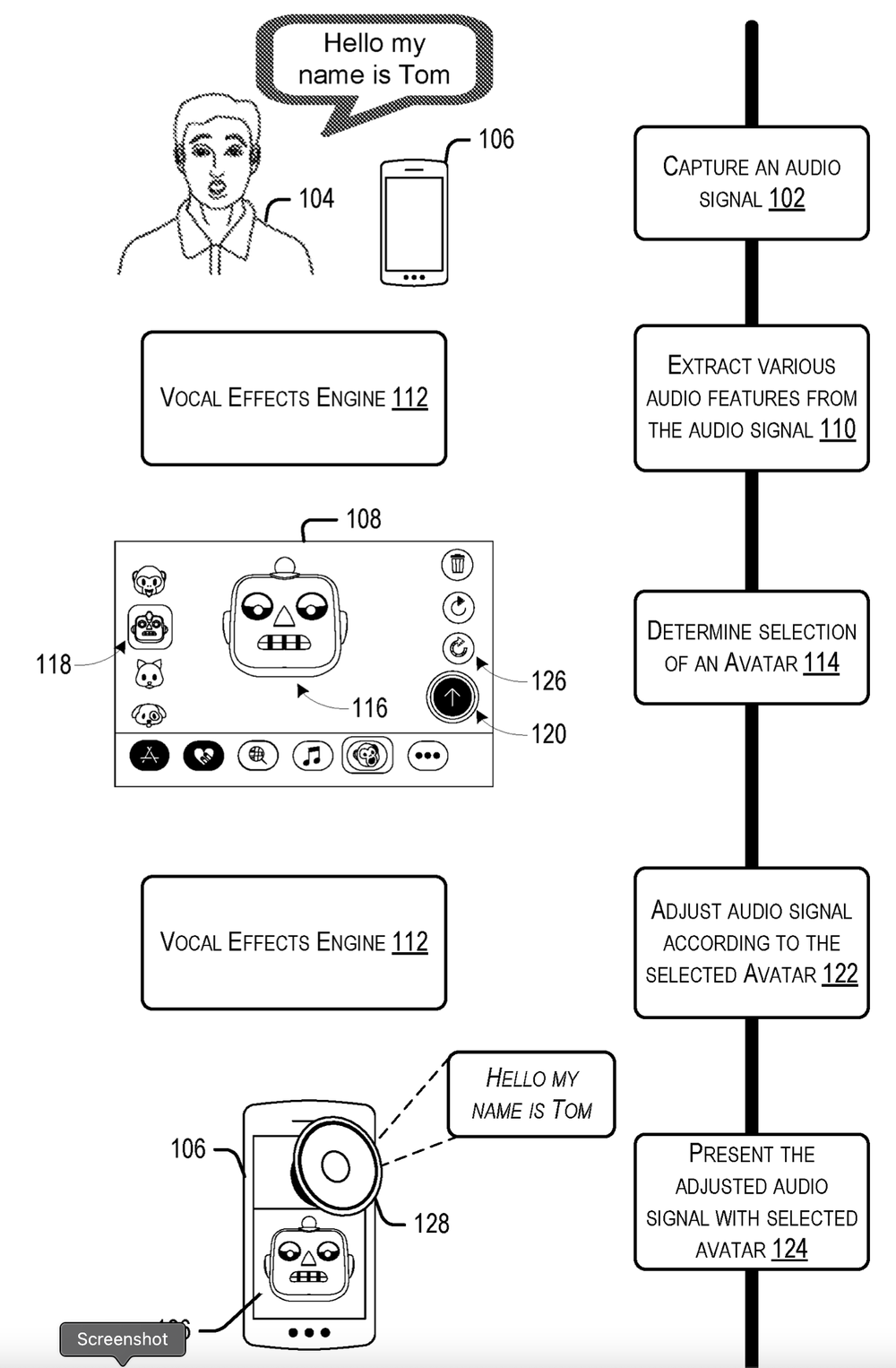 The extracted voice audio features may modified to generate an adjusted audio signal or an audio signal may be composed from the voice audio features. The adjusted/composed audio signal may simulate the voice of the virtual avatar. A preview of the modified video/audio may be provided at the user's device.
The patent involves Apple's Memoji and Animoji technology. Animojis allow a user to choose an avatar (e.g., a puppet) to represent themselves. The animoji can move and talk as if it were a video of the user. Animojis enable users to create personalized versions of emojis in a fun and creative way, and Memoji is the name used for iOS 12's personalized "Animoji" characters that can be created and customized right within Messages by choosing from a set of inclusive and diverse characteristics to form a unique personality.