By Victoria Duran III
Ever since the launch of its first wearable devices, Apple has shown a clear interest in promoting healthy lifestyles. As a result, apps like the Workout app have become one of the most popular applications among smartwatch users.
This philosophy has taken a step further in 2020. Apple has made history by announcing its first partnership with a country: Singapore. The result of this agreement is LumiHealth, a fitness app that promotes healthy habits among Singaporeans.
Singapore has the third longest life expectancy in the world. Singaporeans live up to 83 years old on average, and this number is increasing. So, it's not surprising that the South East Asian country has collaborated with Apple on the launch of LumiHealth.
The app has been developed by Apple and the Health Promotion Board (HPB) and it can be used on iPhones running iOS 13 or later, as well as Apple Watches with at least watchOS 6. Only Singaporeans (or permanent residents with a SingPass) over the age of 17 can be part of the program.
This unique two-year deal offers a series of rewards for those participants who complete the tasks and challenges set by HPB's LumiHealth. This can be up to 380 Singaporean dollars in e-vouchers.
Additionally, all user data is end-to-end coded. The identifying info, such as names and email addresses, is removed and a randomly assigned code is linked to the user data. This way, the data is encrypted and shared thanks to data quality software, keeping everything safe and protected.
Fitness for All
LumiHealth sets different goals and tasks for each user, depending on their age, weight, and gender. This info is stored in the cloud, and the system is hosted remotely, using cloud phone system technology.
Gamification is also an integral part of the app. LumiHealth is designed to run as a game. It includes levels and "worlds", and users are assisted by Lu, an adorable teardrop-shaped NPC that helps frame it as a "fitness game". This approach to the program could encourage the gaming community to incorporate exercise into their daily routines.
LumiHealth is far more than your regular fitness app. It also focuses on encouraging healthy habits, and it includes a larger variety of features such as yoga, meditation, dieting, and good sleeping patterns. The latter could be integrated into some of the other features included in the device. Future Apple Watches may be able to adjust alarms based on how long it takes you to fall asleep and this technology could easily complement the features LumiHealth provides to Singaporeans.
Being Healthy Together
LumiHealth benefits Singapore by presenting itself as an opportunity that can be effortlessly upscaled. This national program could easily create a sense of community, attracting newcomers with online events that turn this often solitary activity into a group hobby. Group goals or remote group activities can transform a lonely workout session into an excellent online community event.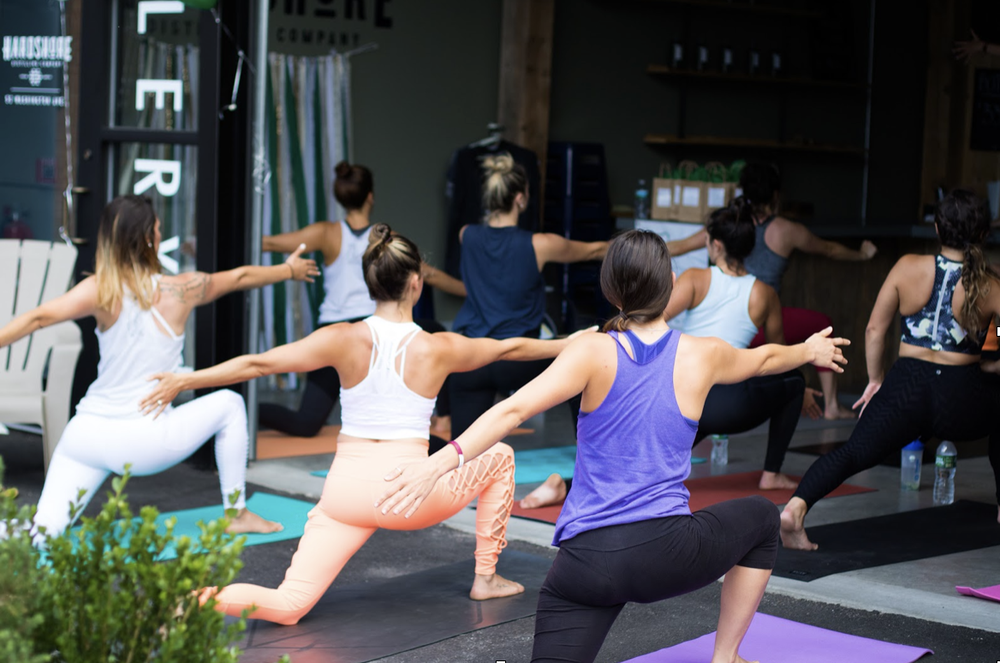 Without the constraints of physical spaces, and from the safety of their respective homes, hundreds of people can virtually come together to stay fit together. As a result, LumiHealth does not only benefit physical well-being, it also contributes to positive mental health. This sense of unity is now more important than ever.
Additionally, this could be an opportunity to make business deals with different regional and international sponsors interested in advertising themselves during virtual events. Having a good virtual event sponsor can help support the event financially, and help with advertising and promotion.
Healthier companies, healthier business
In terms of creating a sense of community, and breaking the monotony of isolation and social distancing, this app can easily benefit companies. LumiHealth can be comfortably implemented as part of the many benefits that companies offer to their employees.
These practices are one of many tips for customer retention that could make the app an absolute success, beyond the confines of a timely trend. Since most workers could add exercising via LumiHealth to their daily routine at work.
Healthy habits and fitness sessions could be part of the employees' schedules (imagine: a company that encouraged its employees to go for a walk because they have spent too long in front of their screens!).
These examples of customer centric culture are easy tips that can help companies boost their employee retention since workers would be healthier and feel like they are being taken care of.
Accessibility and global possibilities
The LumiHealth app has opened the door to a more accessible and fair fitness environment. The idea of implementing healthy habits remotely can benefit those individuals with different needs, since the workouts can be personalized according to the abilities of the user and the exercises can be performed anywhere.
Singaporeans that live abroad can enjoy the benefits of LumiHealth too.
Thanks to the flexibility provided by devices with a VoIP phone number (that doesn't rely on landlines and connects via the Internet) the idea of creating workout groups from different parts of the globe is also a possibility.
Additionally, thanks to hosted predictive dialer phones that take time zones into account, friends, coaches, or workout partners can join each other independently of where they live.
The future of the fitness and health industry?
Apple and Singapore may have made history, but this seems to be the beginning of a new trend. COVID-19 has pushed many companies to go digital and the future of the fitness industry may rely on apps and online service. Technology and digitalization don't have to be the end of many local gyms. By launching their own fitness apps, similar to LumiHealth, many fitness businesses can easily switch to digital environments and online customer service.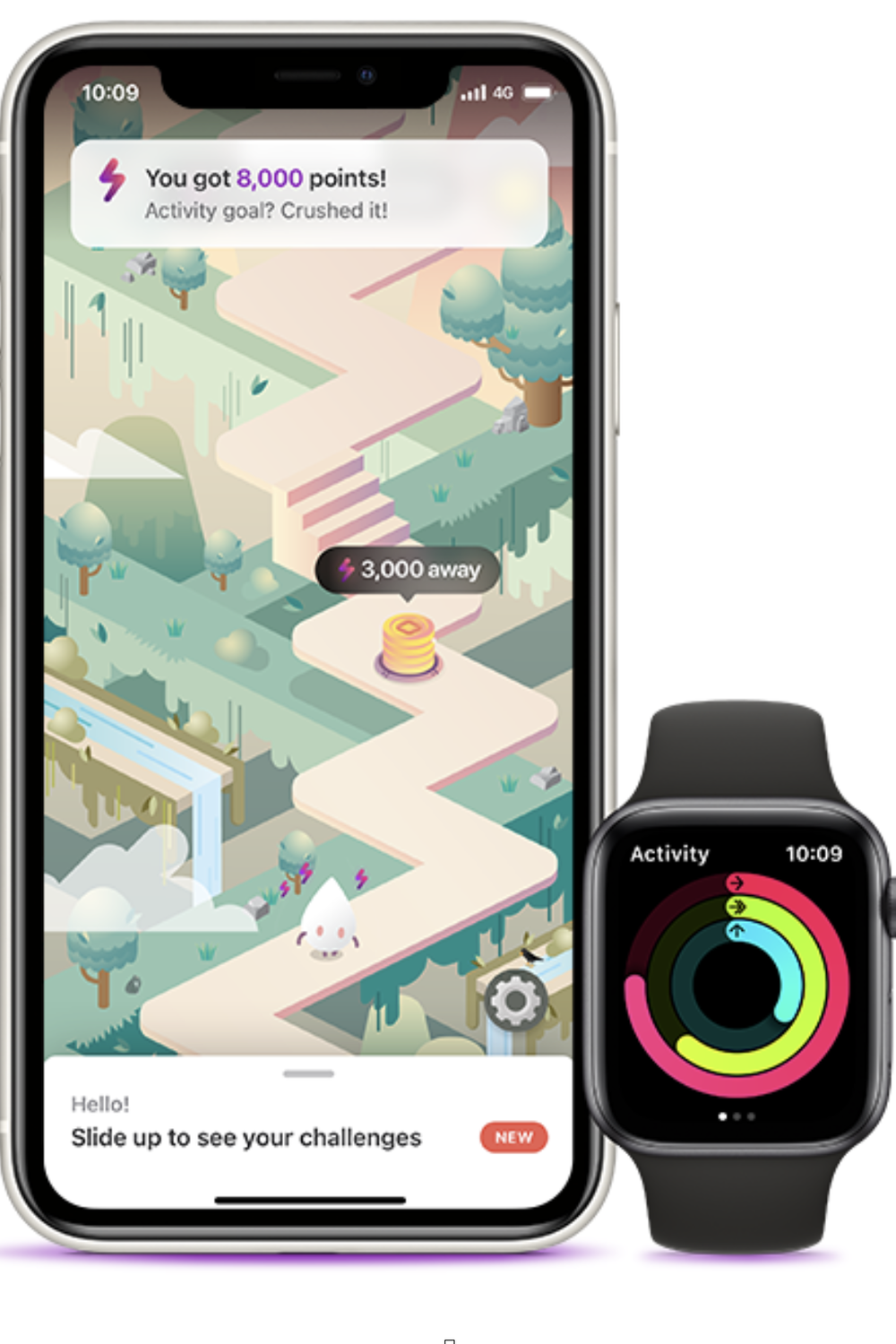 Additionally, these types of national programs (supported by partnerships with companies like Apple) might be the immediate future of medical software. Apps like LumiHealth include vaccination campaigns and doctor appointment reminders. Additionally, the encrypted user data could be used to track positive COVID cases and check the percentage of the vaccinated population within a city, region, or country.
Victorio Duran III is the associate SEO director at RingCentral, a global leader in cloud-based communications and inbound call center software provider. He has over 13 years of extensive involvement on web and digital operations with diverse experience as web engineer, product manager, and digital marketing strategist.