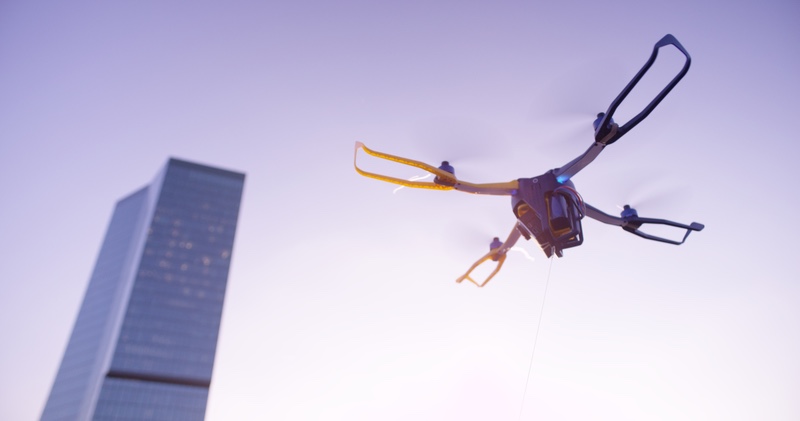 There are a LOT of people who would love to get into drone photography, but the thought of controlling a drone makes them nervous. The new Fotokite Phi has been released today, and it makes flying a camera drone as easy as flying a kite.
The device uses a handheld controller with a built-in tether to carry a GoPro action camera, then flies within range of the pilot either in a stationary or orbiting mode. At $249 for a limited time before the holidays, the Fotokite Phi is easily launched and flying in minutes — even indoors.
The tether gets rid of a plethora of traditional drone nightmares. Flyaway are a thing of the past; if the tether breaks, the Phi begins a controlled safe landing. If the battery runs low during flight, the Phi also automatically lands. Want to share the Phi with a friend? Just hand them the controller and they're up and running. And the Phi is built around the concept of a "follow-me" mode where the camera drone follows the user at the end of the tether.
WIth a GoPro 3/4/Hero 5/Session attached, the Phi weighs just 14 ounces, so it's easily carried almost anywhere you want to go. The firmware for the Phi is completely field updateable for future upgrades that may allow for high-altitude flight.
By having a real live person at the end of the tether, people won't be as concerned that they're being surveilled by government drones, making the Fotokite Phi one of the most accountable drones on the market.
Wondering just how far away the Phi is going to fly? You can get one of two models — the first has an 8 meter leash (about 25 feet) while the other has a 30 meter (about 90 feet) range. It will fly for up to 13 minutes carrying your GoPro, and scrunches down to a tiny 100mm diameter by 390mm long case for travel.
We're hoping that Apple World Today will get one of these little wonders in the near future for a review. Until then, be sure to check out the product and consider it as a fun holiday present for yourself!