With the dates of Christmas and Chanukah synced this year, smartphones were once again predominate on everyone's wish lists. The analytics firm of Flurry Insights took a look at the most gifted smartphones and tablets this holiday season, examining phone and app activation throughout the week leading up to Christmas day and the start of Chanukah.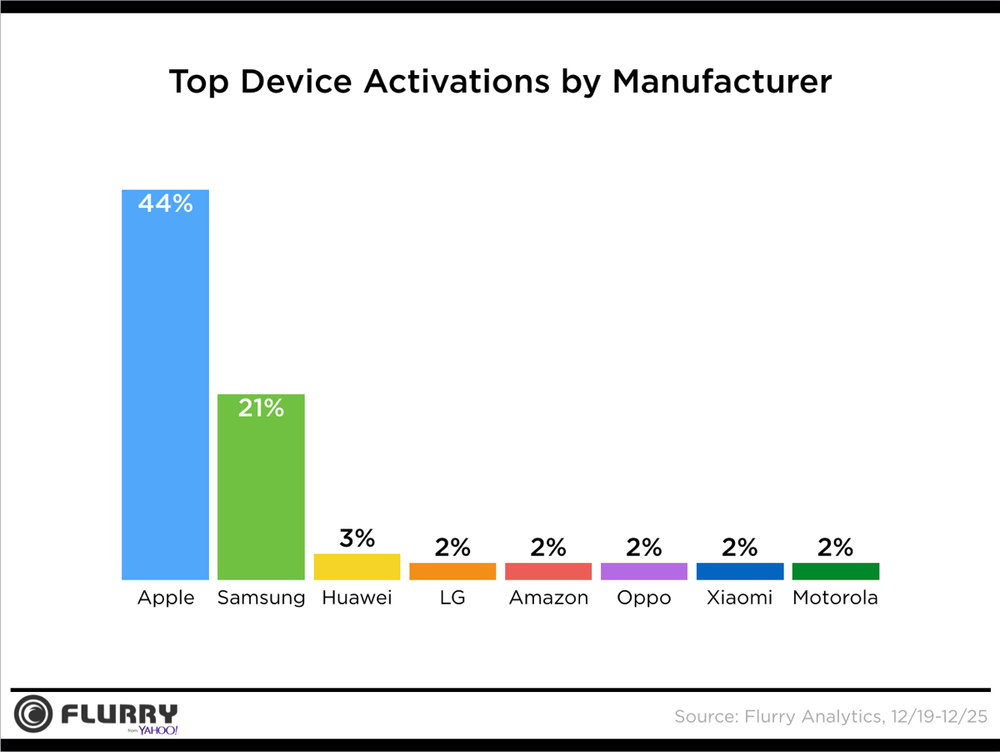 This year, 44% of new phone and tablet activations were Apple devices with Samsung seeing 21%. While Samsung is slowly growing in popularity throughout the holiday season, up 1% from last year, Apple devices continue to be the gift to give.
According to Flurry, phablets devices (those sized five to 6.9 inches) continue to eat away at medium phone (3.5 to 4.9 inches) market share. Although medium phones saw the most activations during the week leading up to the holidays, Phablets continue to increase their holiday share, at the detriment of the medium phone.
Tablet device activations have stabilized and are relatively flat year over year. This indicates that users find purpose for their purchase, albeit the devices cater to more niche use, according to Flurry.