By Richard Conn
The portability of the iPad has always made it ideal for business use. Now, when more work than ever is being done outside the office, is the ideal time to capitalize on the iPad's many features.
The iPad can be used just as effectively as a laptop to manage the key tools of remote work. Laptops and desktops are still perceived as the 'main' office tools, and thus get the most attention when it comes to updates and features. However, it's increasingly important to revolutionize all your business tech, to give you the edge over your competitors.
Take a look at the following tips to see how your iPad can become part of an effective business strategy and help you improve customer experience.
Accessorize for ergonomic benefits
The portability of the iPad makes it a fantastic tool for work on the go, but accessorizing can maximize its potential. Additional tools such as detachable keyboards will make your iPad easier to use in the office or at home. Features such as keyboards, mice, and display stands will provide you with a more ergonomically friendly experience.
By making iPad use more comfortable, you'll be able to use it more often, for more purposes, and longer periods of time, negating the need to switch between devices.
A wide range of accessories is available to suit your business needs. Consider a sturdy case if you're traveling frequently, or a wall mount if you use your iPad for presentations. Flash drives are invaluable should you need extra storage. The Apple Pencil, which clips magnetically to the side of the iPad Pro, can be used for drawing, note-taking, and document markup.
With these accessories, you can make your iPad more versatile than ever. Many tech blogs and websites rate, review, and rank the latest iPad extras, so research what's best for your business.
Maximize audio and video performance
Video conferencing and remote work are, of course, a major new part of doing business in 2020. This is likely to remain the case for the foreseeable future. Adaptability and versatility are some of the most important qualities your business can have.
We're all aware of the highs and lows of video meetings. It remains an inexact science, but you can take advantage of iPad features to ensure a smoother experience. Research video conferencing for small business to determine the best options for your needs.
You can also, again, do a great deal with the right accessories. iPad-compatible speakers and headphones are widely available. Look into wireless, Bluetooth-enabled, and noise-canceling options for the best performance.
You could also consider using your iPad for phone calls. It's possible to link your iPhone and iPad if both are on the same Wi-Fi. iPads with mobile phone service built-in are also available, at extra cost.
Maintain connectivity with your customers

As a portable device with access to social media, the iPad is an invaluable tool when it comes to sales engagement. There are apps available for every social website you can think of, and more besides. This will help you to maintain constant contact with social media customers. You'll also keep your finger on the pulse of your online marketing campaigns and affiliate marketing tools.
iCloud Photos can potentially be turned into a sales brochure. Create a folder for product images, and you'll be able to show in-person clients your range instantly, without being compromised by tiny phone-screen resolution. With apps such as Microsoft PowerPoint or Google Slides, the iPad is also an effective presentation tool. Get your hands on a USB adapter for easy connection to TVs and other displays. Apple TV and screen mirroring options are also worth your consideration.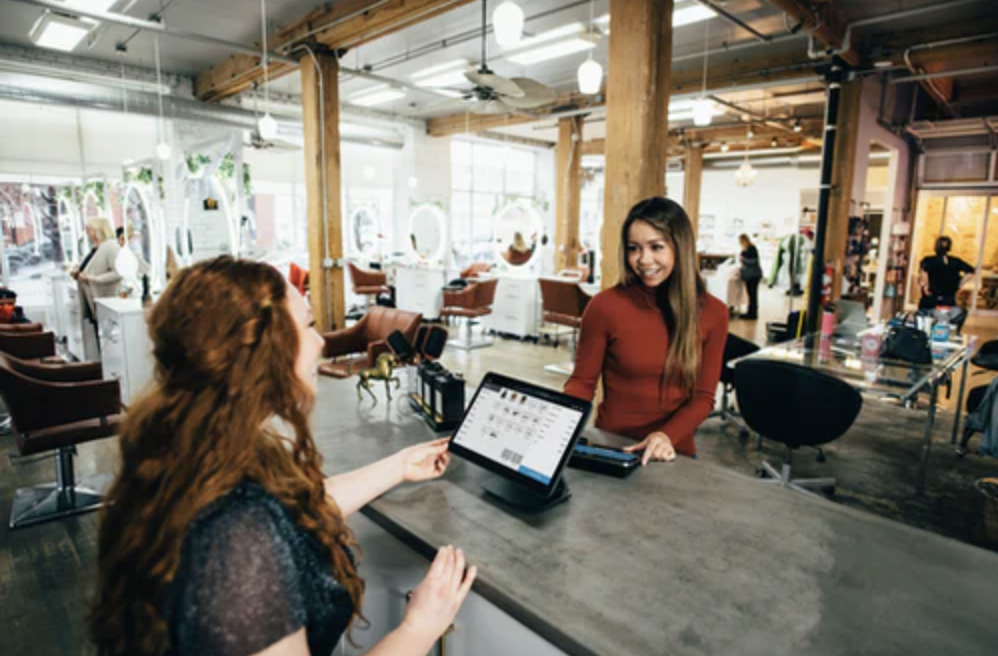 Finally, you can streamline networking with various point-of-service apps, and the iPad's efficient contacts database. Consider using the iPad to support your customer service teams as well. A range of call recording solutions, as well as virtual PBX, are available.
Use iCloud for backup
Backing up your files is, of course, absolutely essential. Apple's iCloud backs up just about every bit of data saved to your iPad. Not only are your documents, photos, and videos saved, but logistical data such as your contacts and calendar are also backed up. If you have other Apple devices such as the iMac and iPhone, you can maintain a consistent backup across devices.
iCloud Drive is one of many content sharing solutions that will help you easily collaborate with your team. Common favorites such as Google Drive, Onedrive, and Dropbox are also on the App Store. Use these to maintain connectivity with any non-Apple devices used by your business.
Take advantage of time management options
Apple has excellent calendar and clock systems for all your scheduling needs. As touched upon, these can be backed up to iCloud for extra security. Your iPad can create automatic events and reminders from your emails, and Siri will set up timers, alarms, and so on if asked. This makes scheduling that much easier and more efficient.
Besides scheduling, other iPad features can be used to improve your work efficiency. The Split View function will split the screen in half so you can work from two apps side-by-side.
For example, you may want to have your email app and a spreadsheet open together if you're transferring info from an email. Or, for a research report, have your internet browser open alongside a word processor. The possibilities are completely customizable. A variety of business-specific apps can also be used to automate certain processes, so research your options.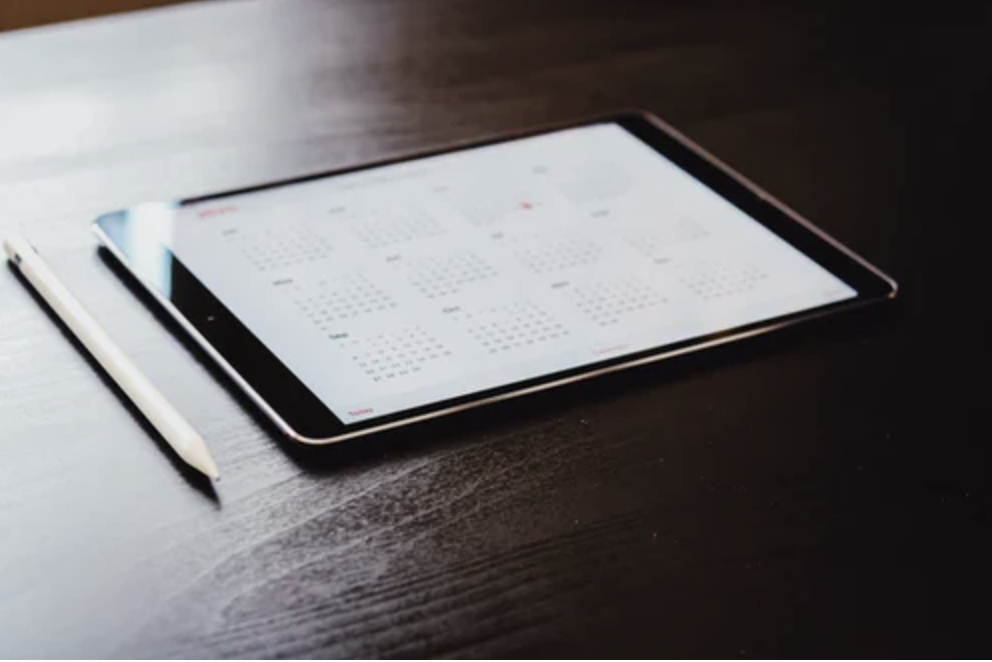 These are five of the ways you can leverage the iPad for business success. But they're just the tip of the iceberg – it's essential to do your own research via online reviews, and browsing the App Store. The great thing about the iPad is its many customizable options. Take advantage of these to adapt the iPad to your unique business needs.
Richard Conn is the senior director, Search Marketing for RingCentral, a global leader in unified communications and integrated meeting solutions provider. He is passionate about connecting businesses and customers and has experience working with Fortune 500 companies such as Google, Experian, Target, Nordstrom, Kayak, Hilton, and Kia.