AliveCor, which specializes in FDA-cleared personal electrocardiogram (EKG) technology, has announced FDA clearance of its $199 KardiaBand in the U.S.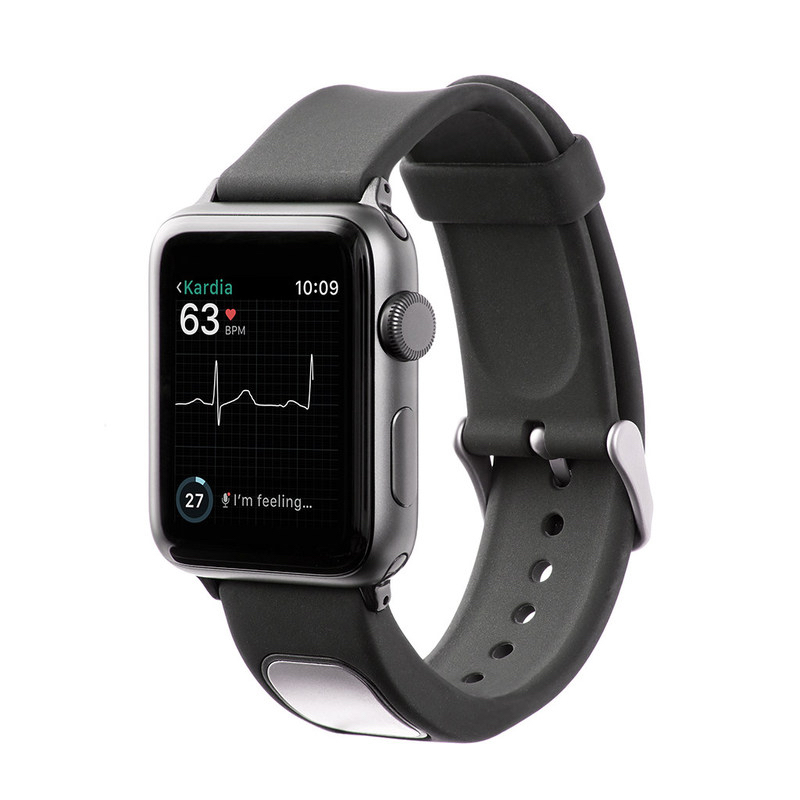 It allows Apple Watch users to capture their EKG anytime, anywhere in order to quickly detect normal sinus heart rhythms and atrial fibrillation (AFib), the most common heart arrhythmia. The first FDA-cleared medical device accessory for Apple's smartwatch, KardiaBand can record an EKG in 30 seconds with just a touch of its integrated sensor, according to AliveCor CEO Vic Gundotra. Results from the Kardia App are displayed on the face of Apple Watch.
AliveCor is also introducing SmartRhythm, a new feature within the Kardia app for the Apple Watch. It uses artificial intelligence in concert with inputs from Apple Watch's heart rate and activity sensors to continuously evaluate the correlation between heart activity and physical activity. When SmartRhythm detects that heart rate and activity are out of sync, the device notifies users to capture an EKG with KardiaBand, or with KardiaMobile, AliveCor's portable EKG reader.