Over the years, I've collected lots of nifty T-shirts from trade shows I've covered — mainly the late, lamented Macworld Expos held in Boston, San Francisco, New York, Tokyo, and Paris. Over the next few weeks I'll be "modeling" some of the items in my collection.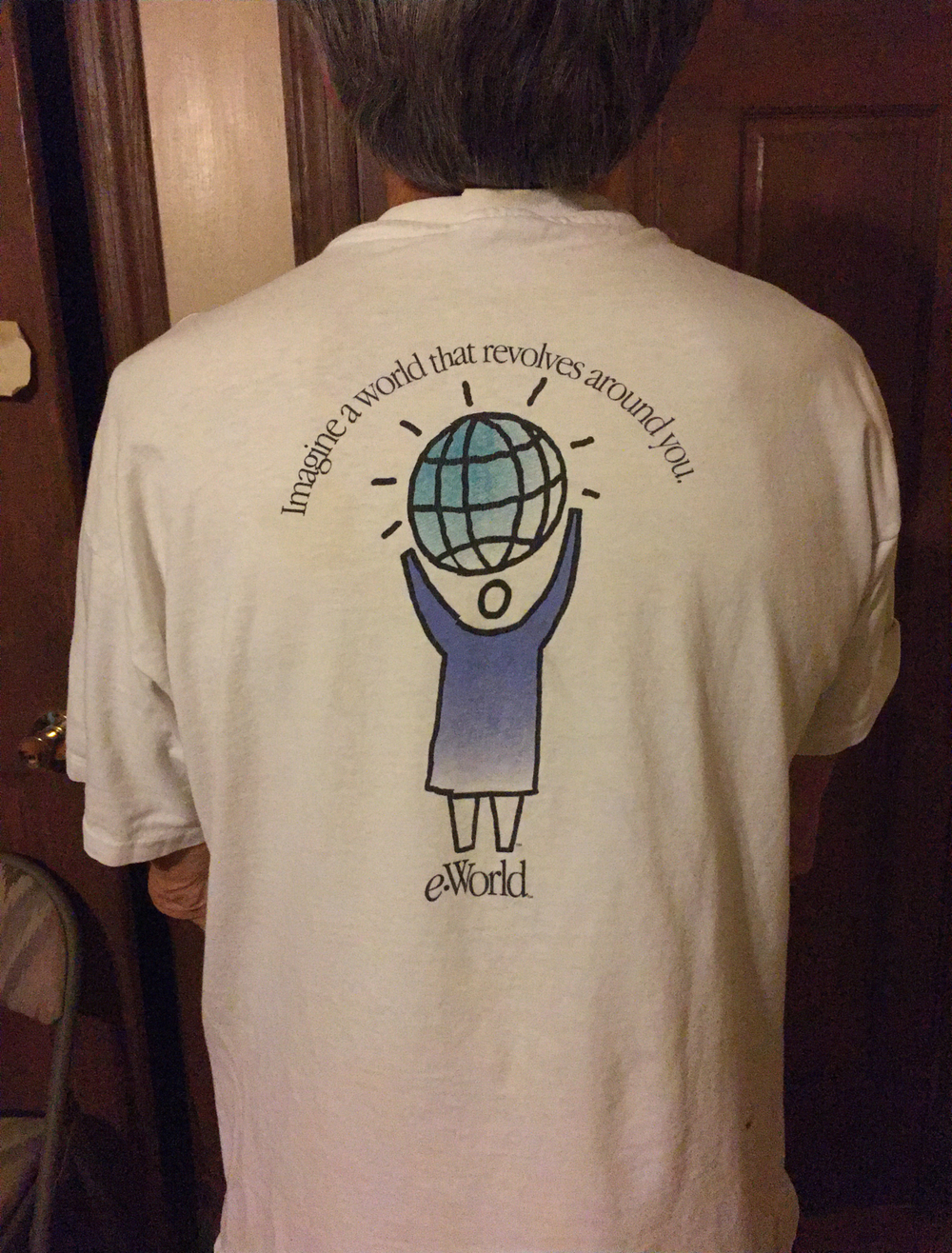 Today's T-shirt is from the launch of Apple's eWorld, an online service that Apple operated between June 1994 and March 1996. The services included email, news, and a bulletin board system (old-timers will remember those).
eWorld is from the distant past. So distant that you had to install it from a set of two floppy disks.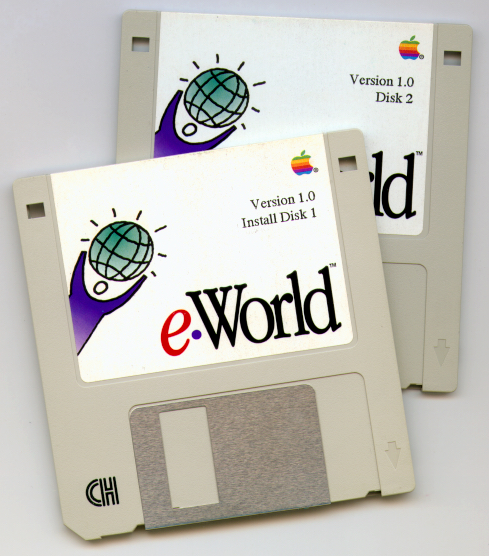 Apple previewed eWorld at the 1994 Macworld Conference & Expo, where they invited attendees to become beta testers for the service. On June 20, 1994, the service went into full operation. 
eWorld was based around a "town hall" metaphor where each of the service's branches was an individual "building". Over 400 media and technology companies created information products on the service. Several Mac software and hardware companies opened up virtual forums on the service to provide customer support and general product information to subscribers. The main eWorld portal also encompassed a wide variety of news and information services.
eWorld was pretty cool, had nice graphics, and got pretty good reviews. However, it was Mac only and never really caught on. A Windows version was promised, but it never arrived.
---
Check out the beautiful Pad & Quill Contega Thin Case for iPad Pro® 9.7