We've been hearing a lot about Apple working on augmented/virtual reality glasses that could be on our heads as soon as 2020. There are VR/AR helmets like the units from Oculus and HTC, and then there's this: the HMDS (helmet-mounted display system) used by pilots of the F-35 Lightning II jet fighter.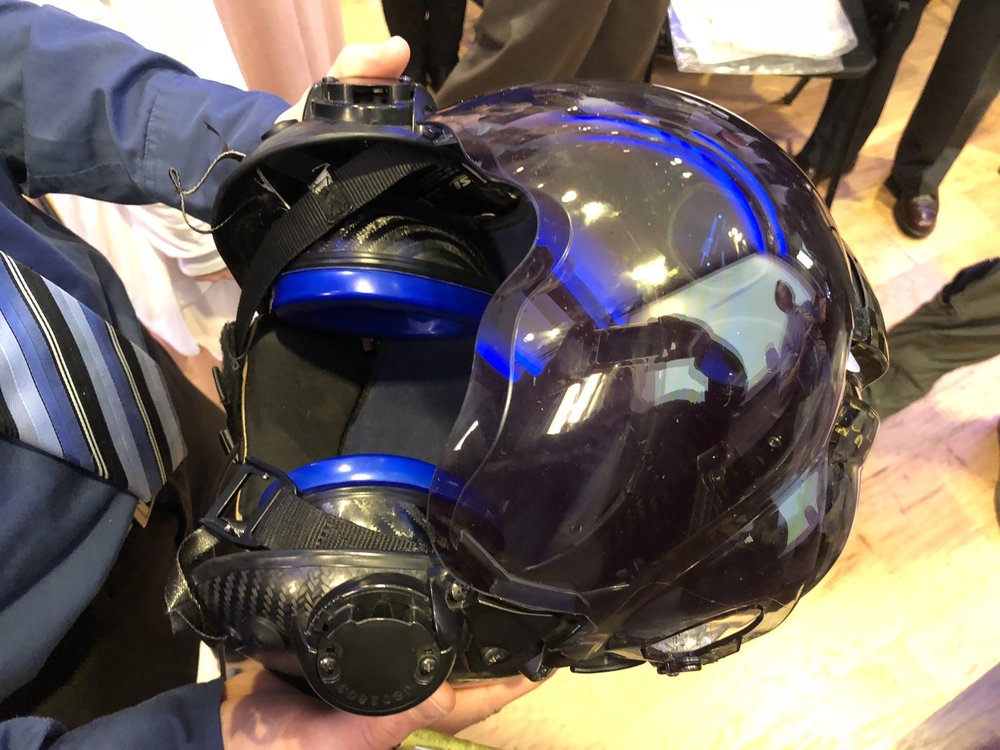 Last Friday, I attended the annual awards banquet for the American Institute of Aeronautics and Astronautics Rocky Mountain Chapter with my wife, who is an associate fellow in the group. The speaker of the evening was Lieutenant Colonel Tucker Hamilton, a USAF test pilot who has put all three variants of the F-35 through its flight qualification program. His presentation discussed the F-35 flight test program and flight testing of aircraft in general, and his "prop" for the talk was his backup helmet.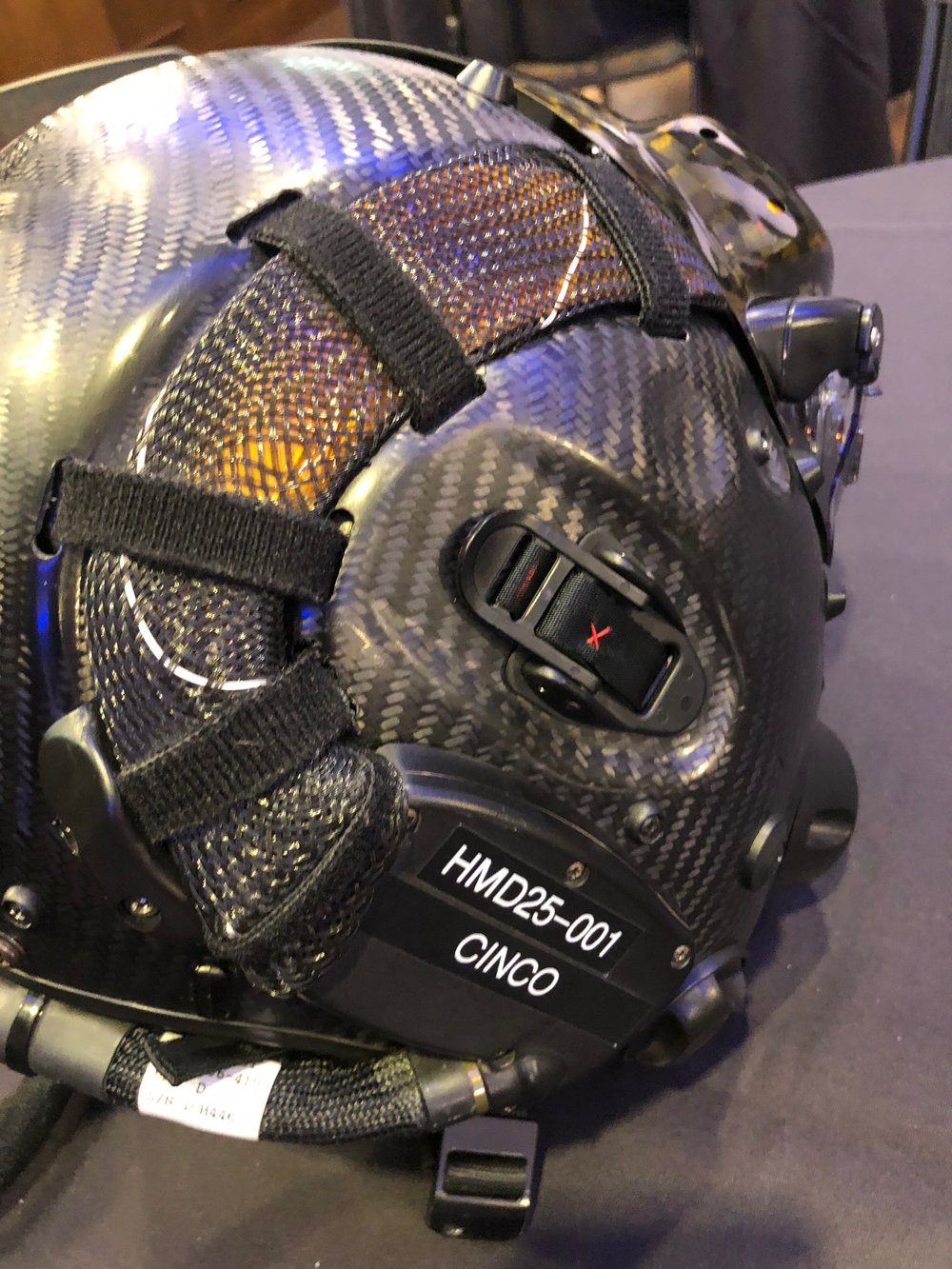 This helmet is manufactured by Rockwell Collins ESA Vision Systems and each is custom fit to a particular pilot. These $400,000 helmets are designed to take data from a number of systems as well as cameras mounted on the outside of the aircraft, and display it to the pilot while he/she is keeping eyes on the skies. One amazing feature — the pilot can literally look "through" the aircraft using the helmet to see what is below or around. This BBC video gives a good explanation and an idea of how it's all done:
This expensive piece of hardware is just a foretaste of what the public will see with a future augmented / virtual reality product from Apple. Get rid of the helmet and replace it with a pair of glasses; eliminate the aircraft and its many systems and replace it with a fast, powerful, and very portable computer; and replace a weapon-eye-view image with data that's more appropriate for our day-to-day lives, and you have the general idea of what Apple is rumored to be working on.
Of course, Apple has one other challenge: to make its AR/VR glasses affordable to the general public. If any company can do it…Apple can.
Like this article? Consider supporting Apple World Today with a $5 monthly Team AWT membership.