The last time I went on vacation, I lugged several power adapters in my suitcase for my various Apple devices. If you find yourself in the same situation, you can make your life easier with Oneadaptr's $74.99 EVRI 80W USB-C Charging Station. It can provide you with plenty of juice when you're on the go.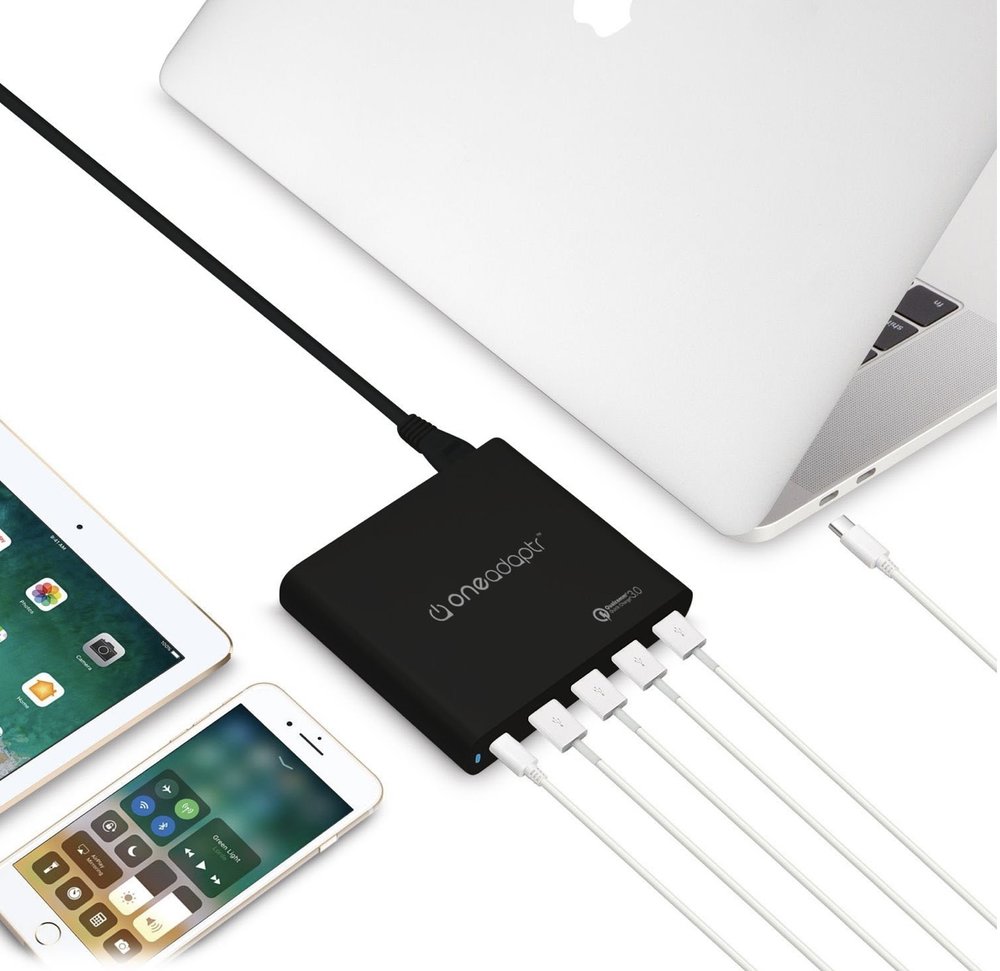 The EVRI 80W USB-C Charging Station — which I'll refer to simply as the EVRI 80 from now on — can charge any USB-C laptop, including MacBooks and MacBook Pros. And it sports four Qualcomm Quick Charge 3.0 ports that allow fast-charging of many smartphones and tablets. With it, I can charge my 12-inch MacBook Pro, iPhone X, and 12.9-inch iPad Pro, as well as my wife's iPhone 7.
What's more, you can charge the newest iPhones and iPad Pros up to two or three times faster if you pack a USB-C to Lightning cable. The EVRI 80 is compact enough (4.4 x 3.9 x 0.9 inches and 8.7 ounces) to easily toss into a suitcase or overnight bag. Plus, it offers over current, over voltage, over temperature and short circuit protection.
Another plus: you don't have to worry about which device to plug into which port. No more hunting for the "good" ports, since they're all good.
Finally, the EVRI 80 features a universal worldwide 100-240V input voltage. It also comes in several versions to ensure that it's compatible with standard plugs.
What's not to love?
Apple World Today Rating (out of 5 stars): ★★★★★
---
Like this article? Consider supporting Apple World Today with a $5 monthly Team AWT membership.