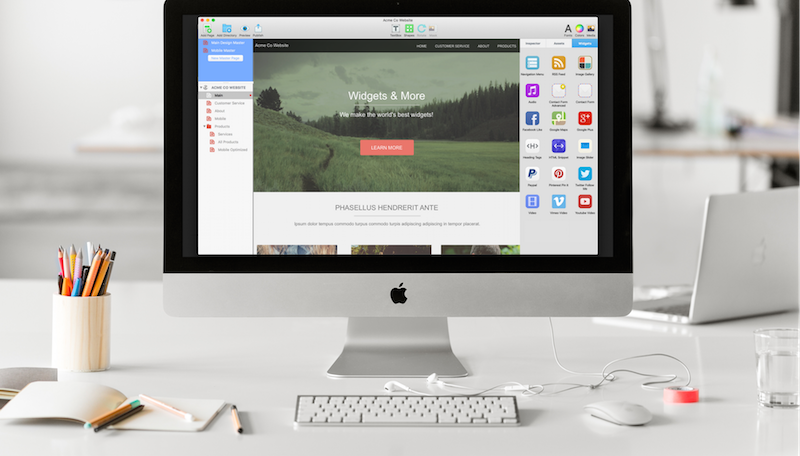 In the beginning, there was iWeb. It was an Apple app for easily making websites and it was good. But alas, Apple decided to ignore iWeb. Fortunately, RAGE Software stepped in with EverWeb, a Mac website builder app that featured the same ease of use of iWeb. Now EverWeb 2.0 has been released, bringing powerful blogging tools to the app as well as a number of other new features and faster performance.
EverWeb comes either as a standalone app ($79.95) for those who want to do their own hosting or as a subscription that adds hosting ($99.95 per year or $199.95 for a "pro" package). There's a free trial available as well for those who just want to get a feel for the app's capabilities.
What makes EverWeb similar to iWeb is the ability to use widgets to quickly add functionality to a website. Whether you're adding fully customizable contact forms, PayPal eCommerce stores, Google Maps, video and audio, image galleries, or HTML snippets, just drag a widget to your page design and you're ready to roll.
We'll have a full review of EverWeb 2.0 in December — in the meantime, if you're an existing owner of the app, go get your update today.